Unrequited is the shade of love that is prominent in today's world: Niharika Sah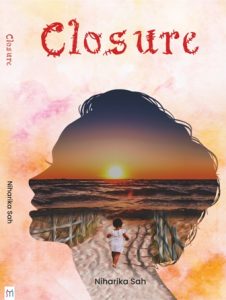 Meet Niharika Sah, a young aspiring writer, who hails from the City of Joy, Kolkata. She graduated from Calcutta University with a degree in English Honours. She also holds a PG Diploma in Book Publishing Studies from the same university. Niharika formerly worked as a Copy Editor at SAGE Publications and went on to work as a Content Associate at LexiConn Content Services, where she is presently engaged.
Ever since her childhood, she has harboured the dream of being a writer and is finally coming up with her debut novel, titled 'Closure', which is slated to launch by October 2019.
In her very first stint in the world of literature, she talks about the idea of unrequited love, the unspoken struggles of a broken heart and, ultimately, rising above the same. The book, as she puts it, is one such story that is 'often buried in the prison of a human heart'. 'Closure' traces the journey of its unnamed narrator who suffers heartbreak, endures a lifetime of suffering and tries to find herself by channelizing the inner pain through her work.
In a conversation with Delhi Post, Niharika talks about the coming of the novel, the concept of unrequited feelings, the need for communication and shares her aim to broaden the perspective of 'moving on' through her work of fiction. Let's get to know the budding author and delve into the world of words.
Delhi Post: When did you first understand your niche in writing? 
Niharika: I was in the 5th Standard when I felt an inclination towards writing as I often found myself moved by written words. Back then, The Telegraph in Schools (TTIS) newspaper had newly started and I used to submit poetry for it. I had sent only four and all of them got accepted and printed. That gave a motivational push and made me realize that writing is something I can be good at.
Delhi Post: How would you like to describe your journey as a writer so far? 
Niharika: As a writer so far, I haven't achieved much; I am still an aspirant like most out there. Apart from a few humble contributions in TTIS, having my piece shortlisted for an online poetry competition (i.e., Voices.net) in 2006 and securing one of the Top 50 positions in Starwords Poetry Writing Contest in 2018 are the smaller steps I took to build my confidence with time.
Delhi Post: This is your debut novel. Are you excited or nervous? Or a bit of both? 
Niharika: Yes, ''Closure'  is my debut novel and, honestly, I am more nervous than excited. It still feels surreal to me. I feel glad that after a lot of friction, which life usually hurls our way, I managed to complete the story and find the courage to share it with the world. I am nervous to step into new shoes but also excited to know how I would fit in.
---
---
Delhi Post: Your book primarily touches the subject of unrequited love. What was the reason behind writing on such a topic? 
Niharika: 'Closure' as a fiction novel touches upon the subject of unrequited love because that is what I usually see around myself. Unrequited is the shade of love that is so prominent in today's world that it inspired my imaginations the most. Unrequited is a sensitive topic not only for the ones who go through it but also for the common spectators. I personally feel that the unrequited emotion is often misunderstood; it appears more often prejudiced than being respected for its loyalty.
Delhi Post: The narrator of your book remains nameless. Is there any specific purpose behind the idea? 
Niharika: Namelessness gives one the power to truly live as they want to; it frees the spirit from a lot of inhibitions and bondage. The idea behind keeping the narrator nameless throughout was to allow the readers to connect with the narrator as a reflection of their own subconscious reality. The beautiful attribute behind the narrator's namelessness is something I, as an author, would love the readers to explore towards the end.
Delhi Post: The process of 'moving on' is explored throughout your book. What is your definition of 'moving on' from a relationship? 
Niharika: 'Moving on' has no definition and it is wrong to frame one too. Does love need a logical definition? Does love need to be generically specified? No! Love is simply expressed in whichever way one knows how to. So, when love needs no introduction as it comes naturally to a soul, then why would 'moving on' need the drive to exist? It shouldn't have to be that way! 'Closure' is my way of trying to broaden the existing outlook about 'moving on' in the world.
---
---
Delhi Post: When relationships come to an end, it leaves behind a lot of emotional and mental strain. Do you think we talk about such issues enough? 
Niharika: Yes, I believe, people have started voicing their relationship's discomfort and expectations through various mediums. However, the problem is that most of us don't communicate with the person directly involved. First, it is important to realize whether there is a gap or not. Second, one must be prepared to do something in order to bridge that gap. It is high time that people introspect than play the blame game. Communication is the key; we all must talk to the right person before talking enough about the person.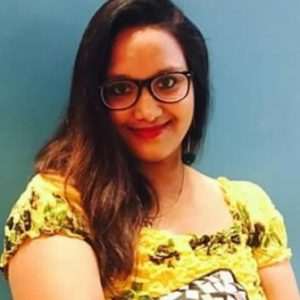 Delhi Post: How much do you expect the readers to connect to your novel? 
Niharika: Connecting to the novel or any author's views is purely subjective. Despite being fiction, the undercurrents of emotions in the narrative are definitely relatable to one and all. I am sure that 'Closure' will connect with the readers in alignment with their perceptions, and hopefully elevate their thinking further.
Delhi Post: Lastly, what message would you like to convey to your readers?
Niharika: Read it from your heart and dream free in your mind. Living life would become a lot easier if we just remember that impulses are the window to our souls.
(Niharika Sah's debut novel ''Closure' will be available to order online at https://amazon.inandhttps://shop.storymirror.com It will also be up for offline purchase at the following locations: Title Waves, Mumbai; Smaller bookstores in Mumbai– 20+; Crossword, Ahmadabad Stores; Odyssey Bookstores, Chennai; Sapna Bookstores, Bangalore; Oxford Bookstores, Delhi; Oxford Bookstores, Kolkata; Allied Book Distributors, Kolkata).