Agent Farooq Ali is the most challenging role that I've done so far: Karan Tacker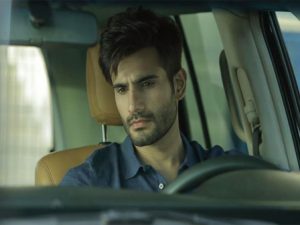 From winning the hearts of millions as Viren Singh Vadhera in Star Plus's Ek Hazaaro Mein Meri Behna Hai, to being the cool host on & TV's The Voice and so on, Karan Tacker isn't someone who needs an introduction. Actor, model, and a host, this multitalented personality makes an epic transition in his acting with Neeraj Pandey's thriller espionage, Special OPS, all the episodes of which are currently available on Hotstar. The actor who is widely known for his happy-go-lucky and the boy-next-door type of roles, talks about his debut on an OTT platform with Hotstar's label, Hotstar Specials, in an exclusive conversation with Delhi Post.
Delhi Post: This is your first time on an OTT platform. Can you share your experiences and tell us about the difference between shooting for an OTT platform and Television?
Karan Tacker: In terms of shooting, the entire experienceis very different. It's a very large production; we have extensively shot this both in India and internationally for almost 100 days. Primarily, the experience is very different because of the scale that you are shooting in. This, of course, is a scripted show whereas television is more open ended; the entire treatment of everything just changes.
---
---
Delhi Post: Tell us a little about the series Special OPS and throw some light on your character, Farooq Ali?
Karan Tacker: Special OPS is a series that is created by Neeraj Pandey, he has written, directed and produced the show, which is an international espionage spy-thriller. I play an undercover agent on the show, Farooq Ali. The character is basically recruited in his college days by Himmat Singh (Kay Kay Menon) and that's where the story starts off. Kay Kay Menon's character, Himmat, has this vision that in the Parliament attack, there was another person involved (the terrorist) who went missing and Himmat's the only one that believes that such a person actually exists. The chase for that missing terrorist is still active. So, he hires Farooq as one of the agents on the field to help him with it. My character is uncluttered, clear cut guy who knows exactly what he's getting into. Himmat is very clear about what he wants and how he wants to approach this entire man hunt of 19 years that he has been doing.
Delhi Post: The show covers events that spread over 19 years and also shows your transformation from a young college boy to a tough RAW agent. Meaning that you would have had to shoot in multiple timelines. How challenging was this to pull off?
Karan Tacker: We shot everything together. Actually, we shot some part of the climax first, then we shot some of the college bit and again we went back to shooting the current timeline, so it was all jumbled up. At every given day, I was shooting in multiple time zones. It was a nine-year journey and we had 30–40 days to shoot it all. When shooting outdoors, you don't really have the liberty to postpone or work at your own pace. I can't really say that I'll shoot one look today and say I'll put on some muscle and shoot the next bit a couple of months later. It was all very non-linear, which was actually complicated at times. I used to finish one scene which was, let's say, the Farooq of today and then I had to suddenly change and go into a scene which was Farooq from five years ago! So that was really hectic. In fact, on the first day itself, Neeraj sir put me in the deep end and made me shoot for three different time zones in one day! It was quite tough. But, at the end, it was all worth it.
Delhi Post: You had to alternate between being a college kid to an undercover RAW agent, both of which are polar opposites when it comes to the whole 'looking the role' part. How challenging was this to pull off?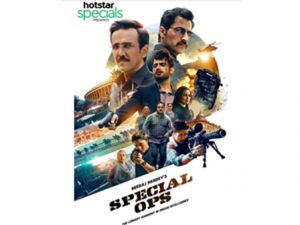 Karan Tacker: It's challenging in a big way. I'm supposed to be this college boy who gets recruited from the college itself, graduates into being an agent on filed and then goes on the field. So, that entire journey is spread over nine years. I had to drop about 3–4 kilos when I was shooting for my college character because I had to look like this young college guy and you know, college boys usually don't look like they workout properly and stuff. And I'm a fit guy and work out a lot, so I had shed some muscle to pass off as a college guy. And then you definitely have to work on a lot of body language because you're a little more unworldly, if I could say that, when you're in college, you have to look convincing if you want to pass off as a college kid.
And then when I graduate onto the field, there is a certain amount of fitness involved because as you are now an agent on the field. But having said that, my biggest prep was actually getting into the head of the character, because it is not about the physicality as much, because a RAW agent usually is not somebody who's very muscular or sprouting an extremely well-built body. In fact, it's the other way around. On the contrary, a RAW agent is somebody who does not stand out at all, who can blend into any crowd, into any identity, into any atmosphere so we've got to look very mouldable as a person. That's something that I really worked upon a lot with Neeraj sir and was actually a lot of fun.
Delhi Post: What sort of training and preparations did you undergo for the show?
Karan Tacker:  Fortunately for me, I've been doing a little bit in martial arts in general. As an actor, you sort of assume that these things are bound to come in handy at some point. So, I've done a whole lot of workshops just to know my punches and my kicks and get comfortable with them and fasten the learning process. Also, we had an amazing action director, Cyril, a French guy,who is absolutely amazing when it comes to hand-to-hand combat.The believability of the actions scenes is an added charm to the series.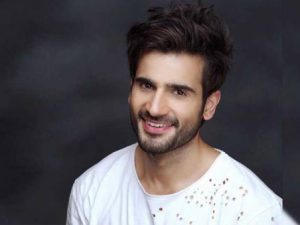 And coming to guns, I'll tell you this, every boy fantasizes of handling a gun right from his childhood. So, for me, this was a dream come true. And to top it all, we actually handled real guns in the show, so yeah, I had a blast! All the equipment that you'll see on screen is actually Army equipment, which we were lucky enough to get from the Jordanian crew under the Army surveillance. The block pistol that you'll see me using, even the sniper rifles, etc. were all real! It was quite badass!
Delhi Post: When it comes to acting alone, we have seen you in a very happy-go-lucky kind of roles so far, whereas the character you play in Special OPSis quite intense. What was your mindset like while on set? Were there any strict pointers that you had in mind?
Karan Tacker: Not really! As an actor, I don't think you should really be thinking along those lines. Once you like the scriptand you decide to do it, you get so invested in to that world and all you have to do is surrender to the scene and the material and let things come to you naturally.  Personally, I don't set any rigid pointers that these are the expressions that I'll have hold and stuff like that. I can't really measure these things. I believe in letting my body naturally respond to the material that comes to you, like a real human being would. I can't get mechanical with acting, as in, read a line and decide the expressions that'll hold or the way my eyes or body language should be like, etc. No. You have to feel and breathe the character and that's the only way your character looks real. It's more believable. And yes, of course, the more number of years you put into your craft, the better and sharper you get.
Delhi Post: What was it about the script or the shows that grabbed your attention and made you jump on board?
Karan Tacker: It was the script itself! What an amazing storyline it has! Usually, we actors tend to get a little lazy when we get the scripts, choosing to read it over a few days, like read some of it now, some more tomorrow and so on. But, it was the complete opposite with Special OPS. I was give the first six episodes and I remember it was 11:00 pm when I started reading the first episode. I thought I'll just read the first one because one episode of a web series is close to 50 pages long, but I ended up reading all six episodes back-to-back because it turned into a novel for me, one that I couldn't let go. I figured that if I was this excited just to read this, I would definitely working on it and if all goes well, then, hopefully the audience will enjoy watching it just as much.
---
---
Delhi Post: Tell us a little about your experience of working with Neeraj Pandey?
Karan Tacker: I think that the entire credit for Special OPS goes to Neeraj sir. This was his vision and we are all very happy to be a part of it. He really owns this genre of espionage and spy thrillers. And the best part is that he is a very uncluttered director. Neeraj sir writes his own material, he knows exactly what he wants and how he wants it, which makes things a lot easier for us actors. At the same time, I think he is a very collaborative director because he likes to ask us (actors) what we think of the scene and he'll even change the scene if he feels like we may have a point. He's got this very intense exterior but he's really a sweet and fun person to work with. His sense of humour is top notch and he's so educated and well read that talking, working or just spending the day with him is both educative and entertaining.
Delhi Post: Can you recollect any memorable or fun incident on the sets of Special OPS?
Karan Tacker: I think, Special OPS on the whole is one of the most memorable experiences of my life. The extensive scale at which we shot for it, both in India and aboard, was really mind blowing. The kind of work we did for this show was something I've only heard of till now, but never had any first-hand experience, so it was really exciting. The action sequences that we did, with cars flying overhead, guns blazing, bullets firing all around, the thriller elements of it all, are going to be very memorable for me because I've never done them before.
Amidst all this, there is one more experience that is definitely going to stay with me throughout and that is the one scene I did on the terrace of a building that's 25 floors high. And not many people know this but I'm very scared of heights. Despite that fear, I chose to do the scene myself and not opt for a body double. Standing on the ledge of a building that high and shooting is something that I'll never forget.