India's Olympic Preparations Amidst COVID-19: Where is the Game Plan?
Unless and until someone from the corridors of power steps into the mess, India's ambitious million-dollar Olympic project will soon face extinction.
The year 2020 marks the centenary year of the Indian Olympic movement. However, what Tata scion Dorabji dreamed 100 years ago is yet to get its fullest expression.
India's penchant for sports is well documented. In Asia, Indian sports history only comes second to Japan, the country with the richest sports history in the continent. While Japan, over the years, has made tremendous progress, and China too took giant strides in the Games, India's miserable Olympic campaigns continue to haunt the nation even today.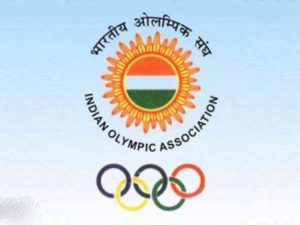 The country's biggest Olympic success till now is a mere six medals haul in the 2012 London Olympics. Four years later, India wasted the prospect of capitalising on the London high. A 117-member team, India's largest delegation in the Olympics, went to Rio with a lot of expectations; but returned home with just two medals – a silver in badminton and a bronze in wrestling.
In the last few years, India, however, made massive progress in certain sports such as shooting, boxing, wrestling and badminton. Indian athletes have been feared well in international events. However, now they have a huge challenge to overcome in the world hit by COVID-19 pandemic. The Wuhan-borne virus has brought sports activities across the world to a standstill for over three months now.
This is, nonetheless, a difficult time for athletes, especially for those who are cherishing the dream to participate in the Olympics for the first time in 2021. Their mental health, fitness and form took a severe beating in this period due to this unprecedented health crisis.
Since the COVID-19 drive nationwide lockdown came into force athletes are either stuck at their natives or Sports Authority of India (SAI) centres. So, the sports fraternity welcomed the government's decision to reopen stadiums and SAI centres after almost three months on 17 May 2020. However, what has followed is confusion over dates of resumption of training and heated exchanges between top Indian Olympic Association (IOA) officials.
In this delicate time, custodians of Indian Olympic sports have been found stagnant. They struggle to sketch a blueprint to pull sports and its athletes out of this filthy milieu.
Knee Jerk Reaction 
Starved of outdoor training, athletes are already complaining of declining strength, stamina and overall fitness, as their preparations for the Olympics got hit by the pandemic. This is a tough time, and tough time calls for tough measures. Any half-baked decision could throw years of hard work, planning and life of young athletes in peril.
Sadly, India lacks a well-thought-out strategy to restore athletes' hope and confidence. It is this slack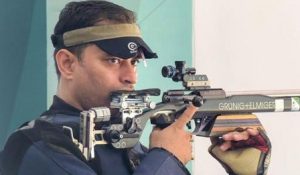 attitude responsible for the country's perennial dismal show in the Olympics. SAI office bearers are seemingly out of ideas. Since the resumption of training indispensable, SAI has released a Standard Operating Procedure (SOP). For its part, SAI has made it clear to National Sports Federations (NSFs) that it should not be made compulsory for athletes or coaches to rejoin the camps if they feel insecure. But, at the same time, it urged interested athletes to sign a consent paper to declare that SAI will not be held accountable if they contact COVID-19 while training at centres. It also asked NSFs to give a written letter to the centres, admitting the risk associated with resuming training. With this litigious move, SAI intends to wash off its hands from taking care of athletes' well being.
---
---
This dictum of the SAI baffled many and, of course, raised many fundamental questions. First, why is it implementing SOP when it can't take care of the safety of athletes? Why can't the SAI instead take measures to ensure the welfare of athletes? And most importantly why SAI is resuming training when it is not sure about protecting its centres from COVID-19? It is quite reasonable why SAI is in a hurry. It wants athletes to resume training to get back their rhythm in the run-up to the Tokyo Olympics.
IOA Mess
But the most important question is—Is sports more important than life?
IOA President Narinder Batra seems least worried about athletes' health since he has been pushing the Sports Ministry to allow for the resumption of training. However, his decision received a solid rebuff from Secretary General Rajeev Mehta. He said rushing back to training might not be a good idea.
"Athletes are assets of our country and it is our responsibility to provide safety to them. Some of the athletes have even qualified for the Olympics and they will be participating in the Tokyo Games without a doubt," Mehta said.
It perhaps allowed athletes to voice their concerns, with Olympic-bound boxers Amit Panghal and Lovlina Borgohain, javelin thrower Shivpal Singh, and shooters Sanjeev Rajput and Manu Bhaker expressed their desire to resume outdoor training, but they said that 'unless and until they (SAI officials) make it extremely compulsory or convince us that it is truly safe' they don't feel any urge to join national camp. "Can they make sure whoever is present at the training area is not (COVID-19) positive or came in contact with anyone who is positive?", asked shooter Rajput.
Wrestling and boxing boast great chances of winning medals in the Olympics. However, physical contact is an unavoidable feature of these two sports, and hence the fear of getting infected is very high among boxers and wrestlers.
---
---
They are worried, and they have reasons to be so. Eradicating such fear is the job of the legion of Indian sports administration. Unfortunately, it once again failed to show athletes the path to the restoration.
To make the matter worse, two most powerful men of Indian sports, Narinder Batra and Rajeev Mehta got involved in a war of words over the resumption of training amid  the pandemic.
The situation is such that IOA has split into two groups. Batra has already reconstituted various committees and commissions to 'curtail responsibilities' of Mehta, who holds constitutional power in the association's decision-making process. Mehta levelled it 'illegal' and urged Batra 'don't run IOA office as a one-man show'.
This personal battle surely means a lot to the Batras and Mehtas, but for athletes; it is a loss of crucial time in the run-up to the Olympics.
Athletes Bear the Brunt
Interestingly, SAI resumed training of non-contact sports in its national capital headquarters, Jawaharlal Nehru Stadium and Major Dhyan Chand National Stadium, in adherence to social distancing and hygiene guidelines. Athletes at NIS Patiala, however, are still in darkness about the resumption of their training, while track athletes seeking safer centres to resume preparation. However, SAI is yet to make any arrangement for them.
When SAI opted to resume training in Delhi, reports came out from its Bengaluru centre that a hostel cook died of COVID-19. Even so, it sent a shockwave among the players of Olympic bound men's and women's hockey teams, who got stuck in Bengaluru SAI hostel since 24 March, when the government announced lockdown.
This is an unwanted scenario where confusion and anxiety engulfed Indian athletes just a year before the Olympics, and Indian sports administration didn't disappoint us in showing its true nature, leaving the future of athletes in uncertainty. All these have been happening at a time when our athletes are earnestly looking for guidance from the executives of Indian sports. Unfortunately, they opted to maintain 'social distance' from them. Now, unless and until someone from the corridors of power steps into the mess, India's ambitious million-dollar Olympic project will soon face extinction.