Land of Love And Laphing: An account of the lives of Tibetan Refugees in India
An assessment of India's protection to help displaced people is important to guarantee that their treatment is as per worldwide standards.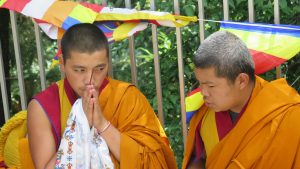 C lose to one lakh Tibetans live in 39 formal settlements and many community networks spread across India, most prominently in Dharamshala, and in Majnu Ka Tila (MKT) in Delhi. They by and large arrive through Nepal, after a risky trek over the Himalayas. In India, Tibetans don't have citizenship rights which confines their entrance to government employment and flexibility of development inside and outside India. They can't claim land or property. It has turned out to be obvious to the Indian government, and also to the Tibetans that repatriation is improbable. Therefore, an assessment of India's protection to help the displaced people is important to guarantee that their treatment is as per worldwide standards. Tragically, there is an absence of legitimate securities and administrations. This should be of specific worry to us, as India has served on the Executive Committee of the United Nations High Commissioner for Refugees (UNHCR) since 1995.
Twenty two year old Dorjee, who runs an accessories stall in Majnu Ka Tila says he finds himself confused, and often disheartened at his state. He says, "I was born here, India and my parents have lived here for most of their lives, but, I'm still not a citizen here. I'm a migrant, a refugee; at best, a guest, in the very place that I took birth. It becomes heartbreaking after a point to realise that the only home that I've known all my life will never actually be home for me. I hope that changes someday."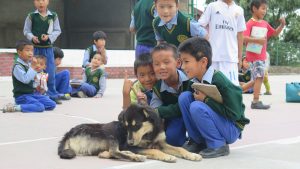 An individual, territorially placed outside his or her own country is vulnerable, so were the Tibetans of the Central South region of Asia. Tibetans had been looking for refuge in India since the Dalai Lama fled Lhasa in 1959 after a fizzled uprising against Chinese occupation. The Tibetan leader has since lived for the most part in Dharamsala in the northern territory of Himachal Pradesh, where his supporters run a little government in a state of banishment, and campaign for independence for Tibet, peacefully. India has no displaced persons' law, and no local concession to the issue exists. The main say of outsiders in Indian law are in the Registration of Foreigners Act of 1939, the Foreigners Act of 1946, and the Foreigners Order of 1948 – all of which utilise the term non-native, extensively characterised as "a man who isn't a native of India".Among different practices, the 1946 Act and the 1948 Order enable the legislature to restrain work openings, opportunity of affiliation, and an outsider's belonging. These bits of enactment likewise limit development inside India and preclude select exercises, the vast majority of which are political.
In fact, Tibetans are permitted in India depending on the pre-requisite that they keep away from political dissent against China – an unmistakable concealment of their entitlement to political articulation as accorded by the Universal Declaration of Human Rights (UDHR). This political concealment was especially clear amidst the 1991 visit of the then Chinese Prime Minister Li Peng, when Tibetan exile pioneers were captured and set under police observation to diminish dissent. Another such event was seen during Prime Minister Wen Jiabao's 2010 visit. International human rights law allows displaced people the principal common and political rights, yet the Indian government denies these rights to Tibetan refugees. They were granted the right to vote in 2014 as a thinly veiled political move by the BJP government, however they have denied to use this right, given the otherwise unequal treatment meted out to them.
India's lack of legal commitment enables it to modify refugee laws freely, frequently to mirror its current political interests. The outcome is a somewhat precarious refugee law, exemplified in the divergence of rights and administrations given to Tibetan refugees as per their date of landing in the nation. The Indian government respected the primary rush of Tibetans landing in 1959 with the Dalai Lama, as displaced people and conceded them lawful refuge. They were apportioned land and lodging – a benefit not afforded to other such "outsiders" and one that would later be denied to the recently arrived Tibetans.
"At least second and third generation Tibetans, those who were born on Indian soil, should be granted Indian Citizenship. We believe that Tibetans have the right to live as equals, and the kind of opportunities that India provides can be used in a better manner to make a life worth living for us, if we are granted citizenship rights," says President of the Tibetan Youth Congress in India.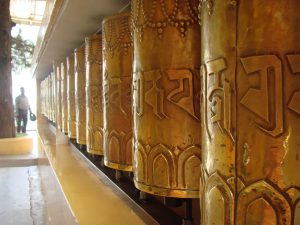 Moreover, the UNHCR shut its office in New Delhi and ceased its aid to Tibetan refugees in 1975. As a result of the absence of Indian government's help, the Central Tibetan Administration (with significant help from NGOs) needed to bear the weight of accommodating these evacuees. Despite the fact that the Central Tibetan Administration could and can cover fundamental needs, they are overburdened and can't adequately address the more extensive social welfare of this blossoming network.
Despite the fact that Tibetans with a Registration Certificate (RC) can legitimately work in pre-endorsed fragments of the economy, numerous businesses frequently oppress them. This disdain stems from the conviction that the displaced people are antagonistically influencing openings for work and that they seek advantage from raised principles of administrations not afforded to Indian nationals. While it is believed that shared relations between the Tibetans and the Indian host network have been improving, there have been detached reports of hostility and segregation that have, to a great extent, gone uninvestigated by the local police.
India has constantly protected the aggrieved displaced people and given them shelter and security, and no one is forestalling India to have a national enactment on refugees. Thus, India requires a uniform, stable and solid structure and system to shield the refugees. The non-appearance of national enactment on displaced persons has put the refugee rights in a vacuum, and such rights are viewed as benefits which must be guaranteed to those refugees who are politically invaluable for the power structures in the host nation.
Refugees ought not to be obliged to extricate demographical, religious, and political mileage. The UNHCR could be pondered as the premise of local evacuee law, however India may have its adjustments and changes tuned in to her national necessities married with the standards of defendability. Along these lines, a national enactment on evacuees is massively required in India in light of a legitimate concern for refugee protection that is currently disproportionate with worldwide lawful principles.