Migration and Refugee Crisis: Revealing the hypocrisy of Europe
The refugee population has seen a sizeable increase in recent years in Europe. The migrant crisis vividly illustrates the hypocrisy of the West, inferior policies and trivial politics of the European countries.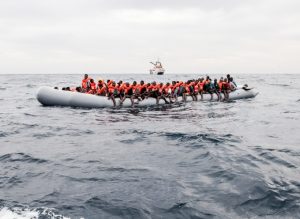 There are more people escaping persecution, bombs, bullets, torture and tyrants to safer lands or seas, than ever before. The United Nations Refugee Agency provides shocking revelations in this regard – 68.5 million people are forcibly displaced worldwide.
Forty million of these are Internally Displaced People who are not less than those crossing borders. Out of 25.4 million refugees, 19.9 million fall under UNHCR mandate and the rest 5.4 million are refugees registered by United Nations Relief and Work Agency for Palestine Refugees in the Near East. These myths can be debunked by the fact that 3.1 million asylum-seekers stand up against the truth contrary to the speculated stories like 85 percent of the world's displaced population are hosted in second world countries.
Fifty seven percent of refugees worldwide have nationalities of predominantly three countries – South Sudan (2.4 million), Afghanistan (2.6 million) and the largest contributor, Syria (6.3 million). Turkey has emerged as the dense canopy to host 3.5 million followed by Uganda and Pakistan both sheltering 1.4 million; Lebanon, a million, and Islamic Republic of Iran has cushioned 974,900 at this moment.
---
---
Such numbers continue to come as a bolt from the blue for humanitarian agencies and actors caught unawares who have to deal with an estimated 44,400 people a day forced to flee their homes because of conflict and persecution.
"Or put the other way round, one person is forcibly displaced every two seconds. Most of these are women, children and the elderly who are forced to flee without parents, spouses or other care."
The refugee population has seen a sizeable increase in recent years. By 2015, European shores had received nearly 1.2 million people who took journeys fraught with danger, sometimes seeing their loved ones die at sea or en route. So far in 2018, UNHCR's data tells us that 58,475 have risked their lives crossing the Mediterranean Sea to find safety in Europe. This migrant crisis vividly illustrates the hypocrisy of the West, inferior policies and trivial politics of the European countries.
Migration: an agenda
The human crisis, considered to be the biggest since World War II, has returned to the high tables of the European Union. Seemingly, migration has emerged as the most important political agenda in Germany and Italy. But countries of the wealthy continent remain wary of finding and implementing a pragmatic yet liberal solution.
The coalition government in Italy – populist and eurosceptic Five Star Movement and far-right League – bitterly oppose immigration hovering on the fringe of EU politics. It has seen the arrival of a vast number of migrants, and adopted tough measures to halt the usage of Italy as a landing point. Italy's Interior Minister Matteo Salvini has blocked NGO naval vessels carrying people rescued at Mediterranean Sea from docking in its ports.
Italian Transport Minister Danilo Toninelli repeated his stance and threatened the EU, "We respect the rules, but now they will be changed. Migration can't just be an Italian problem or else the EU is at risk." France's Aquarius, charity-run search-and-rescue vessel with 629 people on board went on to land its human cargo in Spain because it was disallowed to dock in the Italian port. Germany's Lifeline met with a similar fate when it was diverted to dock in Malta. Another Mediterranean country, Greece has shared the brunt of migrant arrivals while others such as Austria, Switzerland and France enacted tougher border controls and barriers.
On the other hand, the alliance between Merkel's Christian Democratic Union and her Bavarian compatriot, the Christian Social Union led by Horst Seehofer, her interior minister, is in jeopardy with tensions rising high enough to question the survival of the government. The CSU has decided to prevent asylum-seekers from entering Germany. This move is a sharp contradiction to Angela Merkel's Open-door policy and may subvert her command. It could also kick start a chain effect across the continent, setting a precedent for other countries to take similar measures.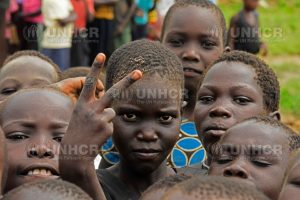 In search of a common ground
The volatile salvo resulted in the need to hold an immediate mini-summit at the behest of Merkel in order to reach a common solution on migration. At European Commission, Angela Merkel stressed on the need to have "bilateral or trilateral agreements" due to the non-existence of a concord among all 28 EU members, which she made clear was still absent. She also went vocal on addressing Italy's concern that the country was suffering with the migrant crisis more than others.
Alexis Tsipras lent his support to Italy and Pedro Sanchez, the newly elected Prime Minister of Spain, and seemed intent to present a proposal and his views that "everyone agreed on the need to have a European vision." Apart from the need to adopt a European vision, there was also acknowledgement that it was intractable to realise unanimous goals, especially among countries like Poland and Hungary that unwaveringly decline to accept migrants as part of a European Union relocation arrangement.
"A watershed realisation could be reached to draw unanimity between 16 willing members that would be more substantial than all 28 members. But it was the Austrian Chancellor Sebastian Kurz who encapsulated the outcome of the summit more appropriately, "The issue is still not solved".
The current reality
The number of refugees and migrants on the lookout for better livelihood and safety has literally plummeted as a result of activities meant to shut down the well-worn route through Balkans, alongside deals with Libya and Turkey. Also, applications by asylum claimants came down tremendously across the EU in 2017 compared to previous years. There is also an internal rift among European member states as each believes the other is not taking a fair share of the burden. Apart from Slovakia and Austria, Hungary's Viktor Orban and Czech Republic's Andrej Babis have shown resistance against taking in refugees. The Dublin System which was put in place for dealing with asylum claimants is squeaking.
---
---
What could be looked forward to?
The European Commission has agreed to create the concept of controlled centres in the EU and "regional disembarkation platforms" outside the EU so as to manage the processing of differentiation between refugees who are in dire need of asylum and economic migrants. This could be a potential ice-breaker between hardliners such as Salvini (who insist on maintaining strict border controls) and the likes of Angela Merkel who are leaders of liberal values (who intend to obey international law and not abandon refugees in need of protection). Though this could be a game-changer, there remains an obligation to frame a strategy for dealing with the political crisis over migration and asylum that has plagued leaders since the outset of civil war in 2015. There are also talks doing rounds that EU is trying to outsource their political mess by concentrating such centres on the periphery of the bloc. Tunisia and Albania could become the likely targets. But it is too early to write any conclusions.
European Parliament President, Antonio Tajani, reflected upon the need to strengthen external borders and consolidated efforts to cease the tide of economic migrants. According to Tajani, a political solution must be reached so as people who are not irregular economic migrants could be helped with better resources and opportunities.
"But the loophole exists in a lack of enthusiasm on the part of countries such as Morocco, Egypt and Tunisia. The decision to use these nations for "disembarkation platforms" to process refugees could also endanger their democracy."
Is there any 'hope' for the refugees?
More consensus is desirable within Europe to ensure refuge which is inclusive of swift family reunion.
There is also a need for an optimistic and exhaustive plan of action that will aide durable solutions to the interconnected mixed migration crisis. States should ensure that such measures do not treat migrants with callousness and are in line with international law. The UN Compact on Refugees and the Compact on Migration to be signed next month and in December respectively will set new agendas for countries in time to come.
The 'dreams and hopes' of these people cannot be belittled and their integration into western societies might only aggrandise their existing social structures. Not only the European audience, but also other states must be at the vanguard to welcome, protect and integrate these people and not distinguish them solely as "abled, genuine and deserving" and "irregular and undeserving"..