Modi Brand Works in the US
A showcase of friendship and endorsement of policies that fell flat on the trade deal.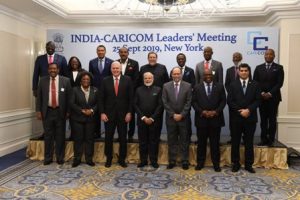 On the night of 22 September 2019, the world tuned in to witness two far-right leaders share dais at the NRG Stadium in Houston, Texas, at the Howdy Modi event that marked the beginning of Prime Minister Narendra Modi's week-long trip to the United States of America.
The PM was welcomed by US President Donald Trump and both the leaders showered each other with praises throughout the event.
While Trump called Modi 'America's greatest, most devoted, and loyal friend', Modi addressed him as 'India's true friend in White House'.
The two even took a lap around the NRG stadium hand-in-hand and Modi tweaked his 2014 slogan of Abki Baar Modi Sarkar to Abki Baar Trump Sarkar.
Now with US Presidential elections due next year, many across the globe viewed it as more of a promotional event.
Speaking to Delhi Post, Dr Waiel S. H. Awwad, South Asia based writer and political analyst, termed it as a win–win situation in terms of marketing.
'In today's world, leaders are branded to serve their respected country's agenda and status in the world.It was well planned and executed to help Trump's constituency and impress him with Modi's popularity abroad', Dr Awwad said.
'We are living in an era of consumerism and such events promote a brand. Modi is a brand who needs to have America on his side. The US needs India more not only as a consumer market for American products but also to fall into its own policy towards regional and global issues', he added.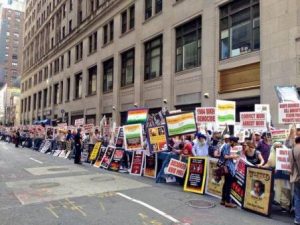 During his speech at the event, PM Modi highlighted many of his policies implemented in India and claimed them to be a huge success among his people. Some of them included benefits of the corporate tax cut, revocation of Article 370, Digital India, making India open defecation free, etc. Dr Awwad believes that through his message to the Indian Diasporas, he was trying to endorse his policies.
'It was nothing but an endorsement of his policies.It would have been better served if there was no anxiety back home and concerns of the lockout in some parts of Jammu and Kashmir.Then it would have been a good message to the world as well', Dr Awwad told Delhi Post.
He, however, added, 'Although President Trump was astonished to see the affectionate Indian-Americans who had gathered to greet PM Modi, but having said, that it will serve a short-term gain because foreign policy in the White House is driven by market force and deep state and a president's job is to endorse it'.
Despite this showcase of long lasting friendship and improved Indo-US relations, both the leaders failed to announce the much-awaited trade deal between the two nations during a bilateral meet on the sideline of UN General Assembly in New York on 24th September.
'President Trump will never compromise on national issues he strongly believes in. He is yet to understand the Indian culture, sovereignty and national interest.It will need more time and effort to compromise from both sides', Dr Awwad told Delhi Post.
While the US hinted on continuing trade talks with India and reach a deal in future, Modi's trip had raised high hopes towards the signing of an agreement. India's trade relations with the US have been on the rocks since Trump took away the country's preferential trade status immediately after Modi was re-elected as the PM. India recently claimed to meet the criteria for preferential trade status.
---
---
Another question arises as to whether PM Modi thought about the side effects of promoting the Republican Government in the longer run, especially if Trump loses next year and democrats come to power. According to media reports, opinion polls show much preference for democrats in the upcoming polls.
Though there is a possibility that such a scenario might have an impact on India–US relations, experts say that it won't matter as both the countries are aware of their differences despite showing brotherhood to the world. 'I think Indians prefer Republicans but in terms of strategic partnership, it hardly matters. Both the countries know this and have had differences despite showing their brotherhood', Dr Awwad told Delhi Post.
Later on 27th September, PM Modi addressed the 74th session of the UN General Assembly, where he also met Iran President Hassan Rouhani and expressed his happiness in a tweet saying, 'Delighted to meet President @HassanRouhani. We had in-depth discussions on the full range of India–Iran ties, and regional and global matters'.
The meeting came amid escalating trade tensions between the US and Iran, thereby raising eyebrows as to how Modi will deal with two enemies.
'United States understands the closeness between the two nations and, no matter what, India will continue to maintain its relations with other countries as it is important for its own national interest. Iran and India are two old civilizations which cannot be apart', Dr Awwad said.
---
---
Amidst all the love and support, Modi's visit also witnessed a large number of protests both outside the Howdy Modi event venue as well as the UN headquarters, demanding the restoration of Article 370, termination of NRC and an end to lynching.
'Such protests are bound to happen, it's nothing new. NGOs, human right activists and civil societies always take up issues and demonstrate during such international gatherings.Modi gave them extra ammunition this time especially with the issue of ongoing curfew in the Kashmir valley', Dr Awwad told Delhi Post.
At the UNGA as well, Pakistan Prime Minister Imran Khan brought up Article 370 and warned for a bloodbath in the Kashmir valley once the curfew is lifted. This resulted in huge protests in the valley demanding the independence of Kashmir. Commenting on this, Dr Awwad said that both the countries need to resolve the issue bilaterally. Upon his return to India on 28th September, PM Modi received a grand welcome organized by the Bharatiya Janata Party (BJP).