One Nation–One Poll Debate Move towards Electoral Reforms
Measures suggesting improvisation of the existing electoral practices make their way for settling the nation's long pending important electoral reforms.
During a debate in the RajyaSabha, the Law Minister Ravi Shankar Prasad has said that there will be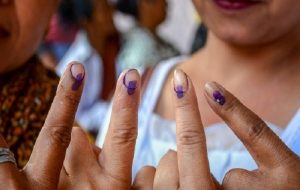 no introduction of compulsory voting. One after another, the government is hinting at the much-awaited electoral reforms? If so, what kind of electoral reforms do we need?
One of the contentious issues in independent India is electoral reforms. There were several commissions and reports to suggest a pathway to get the reforms implemented. However, no path-breaking execution has happened so far. At present juncture, PM Modi has been suggesting One Nation–One Poll, but it is being rejected by the opposition outright. Besides opposition, there are several legal, social and ex-bureaucrats who show strong protest over such kind of an idea. At the other side, there are manifold concerns over the influence of money and muscle power that has become an integral part of elections.
Earlier Attempts to Reform Polling
According to a Law Ministry website, there are five committees in place related to electoral reforms in India, namely, Indrajit Gupta Committee Report on State Funding of Elections (1998), 170th Report of Law Commission of India on Reform of the Electoral Laws (1999), Report of the National Commission to review the working of the Constitution of India (2000), Dinesh Goswami Report on Electoral Reforms (1990) and Tarkunde Committee Report on Election Expenses (1975). Despite a few positive developments with regards to candidates, there have been no major changes in the system. As elections pass one-by-one everywhere, there are murmurs and scant loud voices vouching for electoral reforms. In recent times, under Modi government, party donations have been restricted by payment options, which are only allowed through banking processes. In particular, only one bank, the premier bank of the country, the SBI has been entrusted to collect the party donation.
According to the Association for Democratic Reforms (ADR), most of the funds accrued to the political funding had gone to the ruling party at the centre. Because of such one-sided concentration of funds, all political parties now demand transparency in the system.
Poll exercise is where money splurge is huge and unprecedented. The 2019 Lok Sabha poll led several enlightened persons to talk for suitable electoral reforms. Some suggest state funding, whereas the others suggest more transparent rules to follow. Liberals advocate that electoral funding shall be done by corporate, while others similarly suggest simple laws for spending and fund collection. Irrespective of all, the only question that remains is what kind of reforms would truly strengthen our democracy?
---
---
Would Proportional Representation System be Suitable for India?
Earlier, the proportional representation of polling was strongly suggested by many to replace current first past of the post. However, given the diversity of language, ethnicity and geography and demographical variations, would proportional representation system lead to further instability? This query has not yet been answered clearly. If so, what could be done? Second, we have been with the current system for more than 70 years, and therefore, would any upside change not confuse voters while they elect their representative? Under proportional representation, one has to vote only for the party, and the party would then nominate their representative. We already see, most often, people either vote for a party or an alliance massively and candidates are not given much scrutiny. For example, political commentators say, if MGR (late CM of AIADMK party) nominate a donkey as his party candidate, voters would show their loyalty!
Therefore, as alternative, radical electoral reforms without changing the current first past the post system shall be tried along with containing the monstrous issues of influence of money, muscle, liquor and social divisions. In order to bring in regulation and create a level playing field, the government has been suggested to bring state funding for elections. Otherwise, it can bring an expenditure tax on spending by all the political parties. However, a flat tax of 15 per cent shall be levied on total annual expenditure by a registered party. Hence, it will make the parties oblige to maintain proper accounts and keep away illegal or immoral means to collect electoral funds.
Technical Assistance to Hold Poll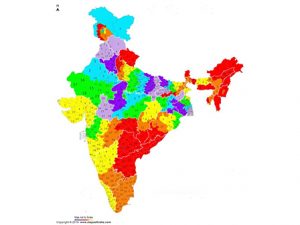 The Election Commission of India (ECI) has already created a remote voting facility for armed staff and other Indians residing in foreign lands. The ETPBS (Electronically transmitted postal ballot system) system has had a rousing welcome among the service voters as 2019 General Election witnessed 10,84,266 out of 18,02,646, which is about 60.14 per cent compared to just 4 per cent during the 2014 General Elections. This online portal which has two-layered security facilities makes the service available to those who earlier could not vote due to relocation from his original constituency. What one shall hope from the ECI is an application for voting by commoners. It can also create Electronic Voting Booths at selected government offices at each locality to facilitate those who do not want to cast their vote through specific Apps. Taking into account the spread of smart phones and other hand-held devices across the country, it would be ideal to create an App to woo high-end voters, who usually disappear during the poll day. Second, it makes holding elections cost-effective.
---
---
The data shows that the recent April-May polls have been the costlier elections in the poll history.
Eliminating Bye Elections
Frequent Bye-elections disturb development works, say most of the parties. Hence, any vacancy created by death or any causes not related to break-up in the party shall not lead to bye-elections; instead, the seat shall be filled by the respective party. This was suggested by several parties and private bodies in the past. Similarly, they suggest bringing in a condition that a candidate, who wins more than a certain percentage, says 40 per cent or 50 per cent of the total valid votes polled should be declared as the winner. If not so, there should be a run-off among the candidates who acquired 10 per cent of total valid votes polled in the election.
Emerging Women Power in India
Nearly 50 per cent of Indian voters are women, who have voted in large numbers during the last two polls. Hence, a suggestion is mooted that there should be women constituencies where they alone are allowed to contest. This would apply to reserved constituencies as well. It is noteworthy that late TN CM Jayalalithaa wished to allocate 50 per cent of local body seats to women. It is expected to be incorporated in the ensuing local body poll in the state. At the national level, TMC of Mamata Banerjee allocated 50 per cent of the seats to women candidates in the 2019 Lok Sabha poll.
Is Fixing the Tenure for Legislature and Parliament a Right Choice?
In order to avoid frequent polls, why do we choose to fix the tenure of an assembly or the parliament? This is the centre of the argument put forward in the new proposal by PM Modi. By doing so, how would we pass bills in case of a minority government? Bills shall be passed on the basis of non-partisan voting? Will it succeed in India? These questions remain unanswered.
India is an emerging global power, which is hailed for its successful democratic exercise, and hence, it has the responsibility to keep a track of those achievements. Taking the country towards such greater heights needs a stronger democratic system and electoral reforms that are inevitable to help reach those summits.