PMC Bank Crisis: What, Why and What Now?
Forerunners of the crisis-hit bank PMC need to answer the unrest of customers suffering because of the bank's failing system.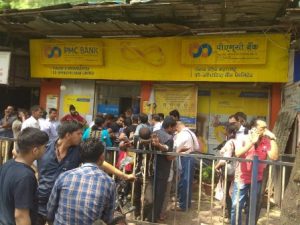 The morning of 24 September 2019 came as a shock wave for the customers of Punjab and Maharashtra Co-operative Bank Ltd (PMC Bank) when Reserve Bank of India (RBI) slapped restrictions on the leading cooperative bank. RBI superseded its board of directors and appointed an administrator as it was put under 'All-inclusive directions'. Such restrictions by RBI are not a one-off event.
Such rules are applied under Section 35A (1) of the Banking Regulation Act, 1949 read with Section 56 of the same Act. It does not imply the cancellation of the banking license. So, what do these sections reveal and why are they imposed on PMC Bank is what we will try to unravel further.
'To prevent the affairs of any banking company being conducted in a manner detrimental to the interests of the depositors or in a manner prejudicial to the interests of the banking company, or to secure the proper management of any banking company generally', the bank can issue directions to these entities. Section 56 of the Act applies to cooperative societies; whereby the bank cannot accept new deposits nor grant new loans.
About the Bank
Punjab and Maharashtra Co-operative bank according to its website is a multi-state scheduled urban Co-operative bank with its area of operation in the states of Maharashtra, Delhi, Karnataka, Goa, Gujarat, Andhra Pradesh and Madhya Pradesh. It started its operation way back in 1984 and now has 137 branches spread across seven states. It stands among top 10 co-operatives banks of the country.
In 2000, the bank was conferred with Scheduled status by RBI and become the youngest bank to achieve this. 
The Rise of the Crises
After analyzing the annual financial report and balance sheet of the bank, we found out that the bank had a deposit base of just over Rs 11,000 crore, reported a net profit of 99.69 crore rupees in 2018–19 against 100.90 crore rupees in the previous year. The bank revealed only 3.76 per cent of advances as NPAs (Non-performing assets), which was a very sound performance considering PSBs which recorded around 10 per cent gross NPAs.
---
---
What was not very clear in the books of accounts was that it has suppressed the sticky assets by underreporting them, meaning that the bad loans could go up to Rs 2,000–2,500 crore. The auditor of the bank did not flag the report. We can say that RBI has punished by putting restrictions on the bank for refusing to recognize its bad loans. J.B.Bhoria is the retired senior RBI official who is appointed as the administrator in PMC Bank.
The crux of the problem is its loan lending to a real estate firm which was already insolvent. The bank funds a clutch of companies, one of them was Housing Development and Infrastructure Ltd (HDIL). HDIL was already declared a defaulter by other commercial banks. PMC Bank's Managing Director Joy Thomas also accepted that they provided loan to the company even after it defaulted on its loan to other banks but he claims that the amount issued was less. HDIL is also facing proceedings in National Company Law Tribunal (NCLT) for insolvency proceedings. Bank of India moved the insolvency plea on 20 August 2019, against HDIL for 522 crore rupees loan default. On 31 August 2019, BOI did acknowledge receiving two pay orders worth the same amount drawn on PMC Bank as a one-time settlement for HDIL.
This came as a shocker that even after HDIL came out as a defaulter, it managed to get a loan of 96 crore rupees from PMC for settlement with Bank of India. However, Thomas told that he was backing up with Wadhwan's personal guarantee.
Explaining the Wadhwan Connection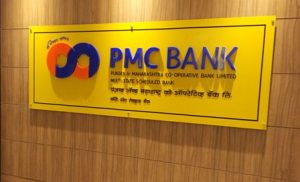 Wadhwan family has a close connection with PMC for a long time. Rakesh Kumar Wadhwan is the chairman of HDIL and his son Sarang Wadhwan is the vice-chairman and MD. PMC bank's chairman Waryam Singh was on the board for HDIL from 2006–15, that is, for nine years until he resigned. Kapil Wadhwan is chairman and MD of Dewan Housing Finance Ltd (DHFL) which is also facing financial crunch and happens to be a cousin of Sarang Wadhwan.
Who Are Affected?
First on the list are obviously the customers of PMC bank, who for six months now can only withdraw 10,000 rupees.
Customers are directly affected by this mega-hit; whether its savings account or current account, for every account the limit is the same. There can be no internet banking and no other sort of digital payment. Customers are trapped and have lost their rights on their own hard-earned money.  
The PMC crises can have a cascading effect according to Arvind Khaladkar, who is known for his honorary work for co-operative banks during his tenure as chairman of Janata Sahakari Bank. He explained that nearly 130 smaller banks have deposits with PMC Bank; if the lender is unable to pay the required money, then they will have to convert these deposits into NPAs, which is a way big loss of money. He said that cooperative banks run on thin margins and hence such amount of NPA triggers a wider crisis.
'Even RBI officials also have their deposits stuck with PMC Bank', Business Line reports. The amount is present in the form of Fixed Deposit (FM) which worth around 105 crore rupees.
Previous Cases
Some other co-operative banks are also facing such restrictions. Section 35 (A) has been extended this month for Vasantdada Nagari Sahaakri Bank, Vitalrao Vikhe Patil co-operative bank and Karat Janta Sahakari Bank. Goa-based Madgaum Urban co-operative bank was also imposed such restrictions in May this year.
---
---
The Way Forward
Though such restrictions are aimed by RBI to safeguard the interest of depositor, it can end up having the opposite effect. It seems like penalizing the depositors which dent their trust in cooperative banks hence increasing the risk of contagion.  J. B.Bhoria as the administrator has to take appropriate measures to bring the bank back to the normal state. A forensic audit can make things clear, and hence, RBI can further ease the withdrawal limits. Alternatively, RBI can merge PMC bank with other financially stable co-operative banks. Between 2004 and 2018, RBI merged 72 co-operative banks in Maharashtra alone.
In the worst-case scenario, if the bank is liquidated, depositors will get 1 lakh rupees irrespective of the amount they had deposited. Though the bank claims that they have enough assets to cover liability, small depositors bank has deposit insurance and credit guarantee cooperation cover under which deposits up to 1 lakh rupees are covered.