Second innings: Kannada actor Upendra launches political party
Real star Upendra is all set for his second crack at politics with the launch of Uttama Prajaakeeya Party.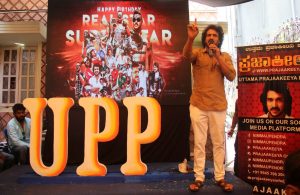 K annada actor and filmmaker Upendra on Tuesday announced the launch of new political party – Uttama Prajaakeeya Party (UPP) – on the occasion of his 50th birthday at his residence in south Bengaluru. If all goes well, Upendra is expected to contest from Bengaluru South in the forthcoming Lok Sabha elections.
Recall that Upendra had announced his decision to enter politics in October 2017 when he launched the Karnataka Pragnyavantha Janatha Paksha (KPJP) in Bengaluru's Gandhi Bhavan. He had organised an unconventional media interaction by making media persons sit on the stage as against the general norm of arranging seats in the audience.
"Upendra spoke about the values of the party from the aisle alongside an audience made up mostly of his supporters. However, the party broke up even before it could contest in its first election, after differences emerged between Upendra and Mahesh Gowda, an independent politician he founded the party with."
"A year ago, we were riding on a different boat. We didn't know that it was leaking. This time we have built our own boat and it is us who are accountable for it," said the actor reflecting on his roller-coaster year.
He claimed that he had learnt from the experience but added that in spite of KPJP's failure, he would not abandon the ideals the party was based on. Several members of KPJP have made the switch along with Upendra to the newly-formed UPP.
On the difference between now and the announcement made last year while announcing the launch of Prajaakiya, Upendra said that there is no difference as far as the concept is concerned.
"I trusted some people and was moving along with them after announcing the launch of Prajaakiya but after a few days I realised that I had accompanied wrong people. Now, I have taken precautions to avoid such people. I have decided to move along with people who are serious in serving people,'' Upendra said.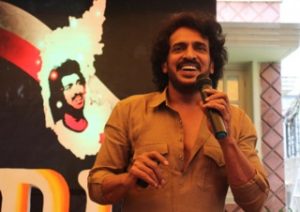 He has also launched the website www.prajaakeeya.org  of UPP on the occasion. Thanking all those worked hard for the preparation of UPP manifesto, Upendra said that he wanted to remove money and muscle power from politics. "My concept of politics without spending money is a unique concept. People may not believe it. I cannot find fault with them since they are not familiar with this concept,'' he said.
He has said that former Karnataka Lokayukta Justice Santosh Hegde had also encouraged him to go ahead with his political agenda. "Justice Santosh Hegde could not attend this function as he has to rush to New Delhi on personal work.  Freedom fighter Anna Hazare has also assured his support. He has expressed his willingness to provide training for the UPP cadre on how to practice value-based politics,'' he said.
"The artiste-turned-politician has said that UPP would take a decision on whether or not contest the Lok Sabha elections to be held in 2019."
"We will be busy in preparing people for clean politics and create awareness among them on the importance of the UPP. If any of our cadre is ready to contest to the Lok Sabha, they are free to do provided they prepare the development plan for the respective constituency. They have to  submit ideas with documents and proofs to the party (UPP).We will have a screening or expert committee to screen the candidates based on their preparation and the feedback from the voters of the respective constituency,'' he said.