Serving Some Summer-y Scoops of Love
If there is one thing that has been a constant in almost all of Selena's works, it is the concept of 'self-love'; this is one of the most beautiful threads that link almost all of her works together.
Singer, actor, composer, producer; all in all, an artiste par excellence, Selena Gomez strikes again! Collaborating for the first time with the popular South Korean girl group, Blackpink, Selena says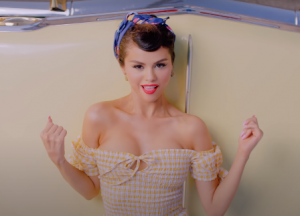 working with them has not only been exciting, but educational as well. Their latest single, Ice Cream currently ranks 13 on the Billboard Hot 100 songs.
From the concept to the execution, Ice cream gives off a very summer-y aura, in a brief conversation with the Delhi Post, Selena talks about the reasons behind choosing to work on such a peppy summer number and says,"The pandemic has been hard on everyone. We've all missed out on holidays, on all the fun we could have had, which is why we wanted to create something that's dreamy yet vivacious and exciting. That's why everything from the song to the outfits, all of it was bright to match a happy vibe.Rather than feeling low about what we've missed, this summery song reminds everyone of all the fun summers we've had in the past, making them relive those again, virtually."
Ice cream is almost completely in English, when asked if this was a conscious decision, Selena says, "We all believe that music is a universal language, so reaching out to the audience in either of the languages would have been alright. Korean music has been a huge hit across the globe too. But, English is more commonly and widely spoken, which is why we chose to go with that."
---
---
The song that's climbing up the ladder across all music platforms at an alarming speed has attracted millions of fans in a very short time, choosing to throw some light on the challenges they have faced while coming up with such a popular creation amidst this global pandemic, the heart wants what it wants singer says, "It was challenging, because creating something entirely virtual was something we hadn't really explored much in the past. But, it was equally fun too. Blackpink and I, in fact the entire team at that, were very enthusiastic so that boosted our idea of making something unique out of the opportunity we had by tenfold. The video just crossed 150 million views and it feels amazing to see that the audience is enjoying it just as much as we did making it!"
Labelling her experience as both exciting and educating, Selena feels that "reaching out to the Korean Music Industry has been a pleasure, especially as to how warm and welcoming the audience has been.
Working with Blackpink has also been a learning process, especially because the language was new, but, somehow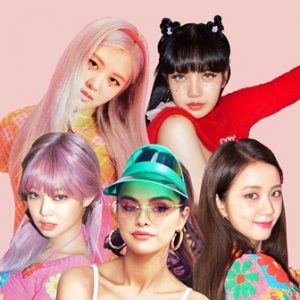 our distinct styles just fit together perfectly, which made it even more exciting."
If there is one thing that has been a constant in almost all of Selena's works it's the concept of 'self-love'; and this is one of the most beautiful threads that link almost all of her works together. And Blackpink, on the other hand, has a beautiful theme of being unapologetically oneself overriding all of their songs, so, naturally, such a collaboration is bound to make the headlines. When asked about how it feels to be part of it, she says, "It feels amazing! To be yourself is the best version that you can be. That's something I believe in too, which is another factor that brought us together and connected us better I think."