Sustainable Tourism: The 3P Model in Bihar
Buddhist tourism has been the main weapon employed by the state to generate its revenue from tourism. With the upcoming diversification and development of other initiatives, the state hopes to gain traction larger than ever before.
From being the seat of power during the Mauryan Empire to being counted as a backward state in modern India and Maoist infiltration, Bihar has seen its share of ups and downs.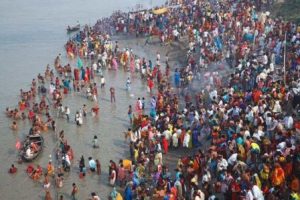 A land abode in cultural and historical heritage, Bihar is a state whose tourism is mostly dependent on religious stands. The travelogues of the Chinese travellers Huen Tsang and Fa-Hien describe historical splendour of Bihar, which offers much to tourists irrespective of their age and class. With dedicated circuits to Buddhism and Jainism, the state also harbours Ramayana and Sufi circuits, thereby offering something for all people regardless of age or religious background.
With a 12-fold increase from 85,673 foreign tourist arrivals in 2001 to 10.9 lakh in 2019, Bihar has taken a giant leap in its tourism industry. In the last four years, the number of tourists has gone up by 62 lakh, which indicate an impressive year on year growth of 21 per cent. The state has employed a 3P model policy—Promote, Preserve and Protect—to achieve its success in the footfall of tourists in the state. The state boasts of two UNESCO world heritage sites: Mahabodhi Temple, Bodh Gaya, and Nalanda Ruins. Over 5 lakh foreigners visited Gaya and Bodhgaya in 2019. Bodhgaya is the epicentre of global Buddhist pilgrimage. The state government has taken certain initiatives to turn Bodhgaya into Mecca for Buddhists. With the launch of direct flights from countries such as Rangoon, Paro in Bhutan and Hanoi in Vietnam to Gaya, the state has been able to increase its presence in the global community. In addition to improving connectivity, the government has also established the International Buddhist Conclave. Every two years Bihar Tourism organises a Buddhist Conclave in Bodh Gaya in which a large number of followers of Buddhism from all over the world participate. Apart from this, Baudh Mahotsav is organised every year in Bodhgaya to promote the tourist sites of the district. The government is setting up a Mahabodhi Culture Centre with an auditorium to accommodate up to 2000 people as a part of the tourism goal.
Bihar seems to have taken notes from the book of tourism in Rajasthan to preserve the heritage.
---
---
The state government is encouraging the establishment of a Heritage Hotel Movement by identifying heritage buildings and mansions to convert them to Heritage Hotels to provide quality accommodation to tourists. This would save the precious heritage buildings and mansions from getting dilapidated with their quality face uplift and strengthening during conversion to Heritage Hotels.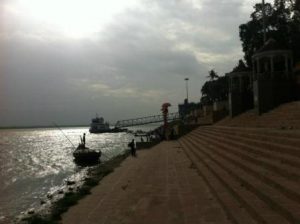 The government has also formulated strategies to hire security employees to offer tourist security services and foster a sense of security among travellers to any tourist destination.
Product Diversification/Improvement is needed to strengthen tourism and attract a larger number of tourists. The natural resources in the state like springs, rivers, scenic beauty and wildlife reserves have not received enough attention and did not grow to its fullest potential. Consultants have suggested a policy for the state to strengthen and develop sustainable tourism. The inter-state tourism circuit is required to prevent the diversion of tourist flow.
The Harihar Kshetra Sonepur Mela is one of the largest fairs in Asia. The state tourism department organises this fair every year. World-class luxury Swiss Cottages are built for housing the foreign tourists visiting the fair.
The attraction of the fair is increasing among foreign tourists as their numbers are increasing year after year.
---
---
Several schemes have been approved for the development of eco-tourism by the state government. Rs 440.12 lakh has been sanctioned for plantation and strengthening of forest path in Rajgir, which has been completed and work on anti-poaching camp, toilet block and watchtower is under progress. The development of Kakolat Waterfall in Nawada District is also underway. The renovation and up-gradation work of Balmiki Vihar Hotel of Balmiki Nagar Tiger Reserve has been completed and a proposal is under consideration for purchasing of a houseboat for tourists in Balmiki Tiger Reserve. A proposal for the purchase of a 24-seater motorboat is in place for the development of tourism facilities in Bhim Bandh, Munger and Dolphin Darshan in River Ganga.
Bihar comprises a rich inventory of high-end tourism services with natural resources and glorious cultural heritage. The state government has played a huge part in helping Bihar gain momentum in the race for tourist attractions. Despite the strong initiatives to tap into Bihar's potential as a tourist destination, the lack of awareness among national and international travellers dampens the growth of the tourism industry in Bihar. The government is trying to promote tourism through fairs and festivals, and also by diversifying its objective to promote various other tourist attractions in the state.
Buddhist tourism has been the main weapon employed by the state to generate its revenue from tourism. With the upcoming diversification and development of other initiatives, the state hopes to gain traction larger than ever before.