The Game of Gamble in eSports
Over 75 per cent of eSport enthusiasts are males and almost half of that group falls between the age of twenty-one and thirty-five years old.
The eSports or Electronic Sports industry is on the rise around the world. With the ever-growing market of the video game industry, professional competitive gaming and online multiplayer games have captured the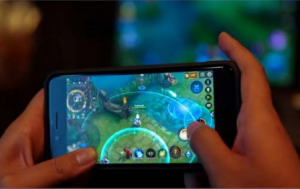 imagination of millions of people around the world. Millions of viewers, many of whom actively document or broadcast their games on various streaming platforms, make e-Sports the next big market for advertisers. These platforms provide a fertile  platform for targeted advertising making it a revenue-generating behemoth.
All of this also attracts other forms of services and practices that are associated with conventional sports. Gambling and betting have found a way into eSports and with cosmetic skins or decorative items, the scale of transactions have shot into a new realm of possibility. What adds fuel to the fire is that the video game industry is directly targeting a large section of the audience below the demographic of 18 years. This parallel virtual world has put minors in direct contact with the gambling and betting market.
Monetary Might of eSports
eSports has come a long way and will continue to grow creating a booming gaming market. eSports revenue shows no sign of slowing down any time soon. and was projected to hit 1.5 billion by 2020. Since 2012, the global eSports market has been growing at 32.6 per cent CAGR with North America and China leading the stage. Global revenue was expected to reach $900 million by the end of 2020 and exceed $1.6 billion by 2021.
Growth of eSports' audience isn't far behind, as it had almost 400 million viewers by 2020 and is projected to reach half a billion by 2021. Similar to how people gather in crowded stadiums to watch sports, eSports has also developed the same demand in terms of spectatorship. First-person shooter and multiplayer online battle arenas are the most popular eSports tournaments which accounts for almost 75 percent of all held tournaments.
In terms of demographic, over 75 per cent of eSport enthusiasts are males and almost half of that group falls between the age of twenty-one and thirty-five years old — a notoriously difficult demographic for brands to reach. This has caused sponsorship fees paid to teams and organizers to account for the largest share (40 per cent) of the total annual revenue generated.
---
---
Skin Trading
Skin trading is an integral part of massive game player communities like CS: GO, DOTA 2, H1Z1, and Team Fortress 2. Skins allow players to customize their character in numerous ways. Players regularly invest money via credit cards, e-Wallets, coupon codes, or Bitcoins to buy these items.
With a player base of millions of users, you have a massive untapped market of open trading.
Usually, once invested in the Steam market, the money could only be used to purchase items in the Steam Marketplace. So, although you may sell something for a hefty sum on the Steam market, your profits would never translate into 'real' money.
It was when this closed system changed that opened up the Pandora's Box. Third party trading sites found a way to translate these virtual items into real life valuable deals. This caused people in the real world to spend thousands of dollars to own these virtual items. But not all players can invest thousands of dollars to buy expensive skins and this is where gambling and betting websites found a way to enter.
The gambling and betting websites' philosophy allowed the gamers, mostly underage teenagers to buy skins they can afford, deposit these skins on their websites and take part in bets and gambling games where if they bet on the right outcome and are lucky enough, they could get a skin of much higher value in return than the one they deposited. This led minors and adults to pour money in these gambling websites in hope of 'winning' that expensive or rare skin and become rich overnight.
Loot Boxes
A loot box is a virtual crate that players pay real-life money to open. These crates can contain a variety of in-game items. Some items could change the appearance of their characters, like outfits or weapon skins, and, in some cases, they can help someone make faster progress in a game.
These loot boxes incentivizes the behaviour of repeated buying and opening them, by paying real money, in hopes of unboxing a decorative item or piece that is very rare and has a high real-world price which would then make them rich. Video game players have come out about spending huge amounts of money on loot boxes and these boxes have even led to the development of gambling addiction.
International Viewpoints
In a remarkable step by the Netherlands Gaming Authority, loot boxes from games like FIFA18, DOTA 2, PUBG and Rocket League were found to be in contravention to its Betting and Gambling Act. As these games provided a game of chance without a proper license and they were directed to stop carrying out such practices in their country in  April  2018.
The Netherlands Gaming Authority stated the reason that "the analyses that are currently available indicate that all of the loot boxes that were studied could be addictive. Loot boxes are similar to gambling games such as slot machines and roulette in terms of design and mechanisms".
The Belgian Gaming Commission followed the footsteps of i Netherlands and ruled that the loot boxes in the eSports games are in violation of their gambling laws and the game developers would be  held liable. The commission ruled that "The games with paid loot boxes, as currently offered in our country, are therefore in violation of the gaming legislation and can be dealt under criminal law. The loot boxes must therefore  be removed. If that does not happen, the operators risk a prison sentence of up to five years and a fine of up to 800,000 euros. When minors are involved, these penalties can be doubled".
---
---
The Law in India
The law in India largely remains ignorant of the presence of the online gambling and betting market present in eSports. Sensing the loopholes in the current laws as inadequate to deal with betting and gambling, the 276th commission report is focused on legalizing and regulating betting and gambling in the conventional sense on both online and offline platforms. It offers a solution to stop fraud in sports but grossly overlooks the very real issue of minors being exposed to unsupervised gambling through video games.
In 2018, Shashi Tharoor, MP Thiruvananthapuram, introduced the Sports (Online Gaming & Prevention of Fraud) Bill into parliament as a private member bill.
This bill aims to regulate and penalize fraud and match-fixing in conventional sports as well as providing a framework for regulating the eSports industry in the country. It is an attempt to safeguard the interests of every player and maintain the integrity of the games.
Although the law can be seen as a much-needed one to regulate eSports in India as PUBG mobile, DoTA and CS: GO are growing rapidly in user base and revenues. It still does not address the issue of in-game gambling through loot boxes on third-party sites and skin trading as gambling or fraud done in the pretence of gaming.
e-Sports have become a vital part of the daily lives just like conventional sports has become a part of the life of the masses. With millions of minors being exposed directly to games and features that promote gambling and betting the damage that can be done to society is massive. Without a proper regulatory body in place that holds the game developers accountable, the eSports industry could inflict great damage.