The Waves of Entrepreneurship Hits the Youth of Kolkata
Young minds with dedicated entrepreneurship skills are contributing to start-up landscapes to change India's future.
It has been a while since the waves of entrepreneurship have been hitting the younger generation of Kolkata. With numerous start-up ideas, a creative and independent mindset and multiple successful ventures across the city, the field of small-scale business or independent entrepreneurship has been flourishing over the years. Delhi Post recently got in touch with a few such young entrepreneurs in the city and learnt about the prospects and factors of their ventures. Read on to know what they had to say about their experiences and the scope in the field. We present here four young entrepreneurs and their encouraging stories.
Start-up Company: Arth Early Learning Spaces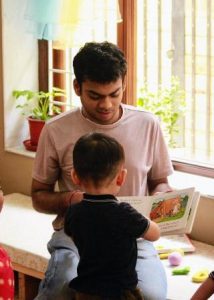 Ankur Agarwal, 25, founded a Reggio-inspired progressive pre-school, Arth Early Learning Spaces earlier this year. The organization runs an after-school enrichment programme for young kids as well as host regular workshops for children and adults, spanning a wide variety of areas from arts to technology. They also host free workshops for volunteer teachers who work with underprivileged kids.
The Ideation: Ankur's main purpose behind the idea of establishing his venture was the deep sense of purpose towards improving the state of teaching/learning environments and practices. 'In the final year of college, I had realized that everyone, without exception, believed that education in India was in a dire need of a reboot. Also, there is a widespread global consensus amongst experts on how to do it effectively and ensure that learning remains a truly joyful and fulfilling endeavour. When faced with a problem the size of an epidemic, that too with an easily available and implementable solution, it only made sense to pursue it relentlessly', shared Ankur.
'There isn't a more beautiful feeling than the feeling of having created something that improves lives'.
The challenges: The biggest challenge for him has been putting together the right team who can turn the vision into reality. 'We went over many 100s of applicants and interviews, to find a group of people that believes in the same vision and loves working with each other toward that cause', recalled Ankur. Moreover, the lack of a ready market in Kolkata is another challenge that the organization faced. 'We don't just have to market the product to prospective parents; we have upon us the critical responsibility of creating a market for progressive schooling in Kolkata in the first place', he added.
The Scope: According to Ankur, a well-defined vision, mission and philosophy, a strong leadership, effective financing and a dedicated team are the key factors behind a successful entrepreneurial venture. He believes that young people who wish to start their own venture need to do the same solely for themselves. 'You don't do it for the people. You only do it for yourself. You do it when the pain of not doing it becomes much higher than the comfort of playing it safe', he concludes.
---
---
Start-up Company: EmoSync Solutions Private Limited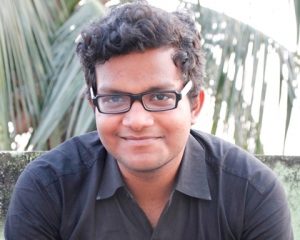 At a young age of 21, Azhar Khurshid along with his friend established EmoSync. The organization was inaugurated in 2018 and incorporated under the Ministry of Corporate Affairs in the same year. The venture caters to broad verticals of Mental Health and Self-development and functions as a pseudo-anonymous social omni channel platform that provides personalized peer counselling to users according to their traits for a better emotional quotient. They also organize anonymous open-ended sessions for students and young working professionals.
The Ideation: The idea of establishing the venture came organically to Azhar and his friend as both of them witnessed mental health issues from close quarters. 'We had applied for a business plan competition at IIT Kharagpur and got selected in the Top 20. The idea to turn it into a business came much later. We knew there was a need, and we tried to bridge it', shared Azhar.
The Challenges: The main challenge for Azhar was to overcome the common misinterpretations about mental health and their venture. Lack of professional help was also another issue they faced. However, 'We did come across a few open-minded professionals but with most others, the rigidity was very difficult to work with', said Azhar.
'Earning people is more important and impactful than earning money'.
The Scope: Azhar believes that proper execution of ideas with great peace of mind is essential for start-ups to work in reality. 'We have seen people with great ideas fail, simply because they did not execute when they had the time. Success is a very relative term. With start-ups, it is very easy to get frustrated with the things going around. Every day is a roller coaster ride. So maintaining peace of mind is very important', he shared. He further added, 'Youngsters who understand the true jargon behind the idea of entrepreneurship and has the ability to come up with an idea, showcase their passion and have the enthusiasm to actually execute, can definitely start a venture of their own'.
Start-up Company: The Early Post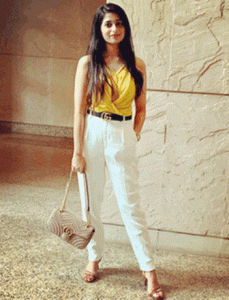 24-year-old Tamanna Taparia introduced her own publication venture, The Early Post in 2017. It is a weekly newspaper aimed at 8- to 14-year-olds that aims to get kids to talk about current news in an easy way to understand. The newspaper covers news which are relevant to children and which affect them in a positive way. 'Our main motive is to inculcate a reading habit amongst the students', said Tamanna.
The Ideation:Tamanna was a graphic designing student when she realized she wanted to do something on her own. Through experiences in the family, she figured that kids mostly avoided reading newspapers. She understood that there lies a great scope for newspapers specially if they are designed for kids, provided something motivates them to go through the entire paper. 'I did extensive research on the kinds of articles kids like to read and launched the newspaper in a magazine quality paper. It was bright, colourful and endearing to eyes. I tried by publishing fun and short articles. I also introduced the games and puzzle sections and started featuring the weekly winner and gave them gifts at school', Tamanna told us.
'Passion, hard work and patience are the key factors behind any successful venture'.
The Challenges: Tamanna's challenges arrived in the form of pricing and convincing schools to give her venture a chance. 'I got rejected by a lot of schools because they already had a couple of other papers running', she informed. However, she believes, one cannot get success overnight. 'With every failure, you are one step closer to your goal', Tamanna added.
The Scope: Tamanna is of the opinion that entrepreneurship has a lot of scope only when people are passionate about it. 'One has to love their job and be passionate about what they do. We should to put more than 100 per cent of our effort into our passion and give it time to bud. If the younger generation realize their path, understand what they are good at, know what they think they can do every day for the rest of their life and not get bored, then it might take time, but it is bound to happen', she shared.
'Be courageous and believe in your idea'.
---
---
Start-up Company: R.A.U Industries LLP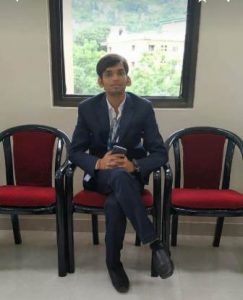 At just 20 years of age, Ranjan Gupta along with his friends, Anushka and Upamanmay, started R.A.U industries LLP this year. The DIPP registered company deals with framework and technology of converting plastic waste into construction materials, notably paver blocks and slabs. They have also developed thermocol-flyash bricks. The company is also registered in ROC Ernakulam.
The Ideation: Ranjan and his friends were always passionate about starting their own venture and have been researching construction since the past year. He said, 'The fire of entrepreneurship was always burning within us. The moment we made a breakthrough, we decided to patent the technology and commercialize it'.
The Challenges: Finding the right co-founders, compliances, finances, learning the correct processes, continuously improving the formula and getting the right mentor are some of the challenges Ranjan faced. 'We faced and are still facing a lot of challenges but with time we will certainly overcome the same', shared Ranjan.
The Scope: Ranjan believes courage, discipline, guidance, innovation and correct implementation are the core factors behind establishing a successful business. 'If people understand the target market, customer needs, get proper compliances and continue innovating, then there is a lot of opportunity in entrepreneurship. The youth today should always believe in themselves and never lose their heart in the process', he signs off.