TN Legislators disqualification: Why desperation continues for DMK
A multi-cornered contest is a worrisome factor for the DMK since People Welfare Alliance in 2016 constituted by DMDK, MDMK, Left parties, TMC (Moopanar - lead by G K Vasan) and VCK, in fact, split the votes and played spoilsport.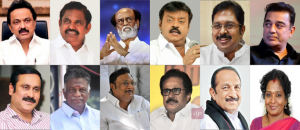 Back in 2016, in the post poll political scenario in Tamil Nadu, the then DMK President late M Karunanidhi stated that they have missed the chance to capture the reign by one per cent lesser votes than the AIADMK. He held that since they have 89 MLAs, it would not be difficult for them to topple the government under J Jayalalithaa. Later, DMK's heir-in-waiting M K Stalin also echoed the view.
Despite Jayalalithaa's unexpected death which was initially seen as a golden opportunity to topple the government as well as two splits within AIADMK, DMK wasn't able to come to power.
"OPS merged with other factions that were under Chief Minister EPS to foil any possible coup attempts. This majorly disappointed the main opposition party such that they took no holds barred approach against the government."
It was said that the party engineered Dinakaran's volte-face with merging of OPS faction. Because when Dinakaran faction went to the Tamil Nadu Governor and submitted the memorandum to change the Chief Minister, DMK on the very next day, went to meet the Governor for seeking a trust motion against the CM since the majority was under stake. At that time, Dinakaran was also making the claim that more legislators would follow suit and join him. But nothing happened.
---
Also read: TN Legislators disqualification: A curious case of Dilemma, Dynamism and Desperation
---
Instead of such political manipulations, Dinakaran took up other public interest issues like anti-hydrocarbon projects and Cauvery dispute etc to project that the State government is meek. This strategy, in fact, rendered some benefits for a short period till the Supreme Court favoured the State in its final verdict on Cauvery river dispute.
"In this background, once polls are announced, it will be difficult to attract public attention and create an anti-establishment mood." 
Without hotly debated issues, it would be forced to campaign with corruption, law and order issues before the public which may not really pique their interest. Moreover, the State Government is on a solid footing and would be using all possible ways to woo voters.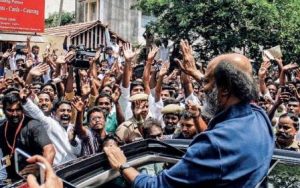 At the opposition front, DMK must formally construct an alliance that will give mileage to it in terms of votes and campaign support. It must meet internal squabbles at district level and address issues of possible vote split by M K Azhagiri and his loyalists.
It must be ready for a multi-cornered contest since Dinakaran's AMMK and other smaller but sizable vote holding parties such as PMK, DMDK, BJP and NTM are in the field.
It will also be interesting to see how far Kamal Hassan and Rajinikanth's political forte go to make an impact since they are being touted as the plausible reasons for splitting DMK's vote share. It is evident that Kamal is being targeted by DMK sympathisers on social media rather than by other parties. And he projects himself as the torchbearer of social justice and other progressive thoughts spearheaded by the DMK.
Meanwhile, in an embarrassing move, the official daily of DMK, 'Murasoli' extended regret in publishing an article that hurt Rajini's sentiments. It cautioned its editorial team to avoid such errors. This incident was trolled by DMK supporters. It was also considered to be a rude shock for the public as the magazine was one of the few that opposed the Emergency in 1975-77.
Cut to the chase
This is the first time that DMK has gone to meet the voters since the death of their iconic leader M Karunanidhi. It also remains to be seen how far Karuna's legacy is going to help the party since large number of voters are youth below 35 years of age. Among the newly added 18+ voters, there seems to be a lack of interest for political affiliations and it seems to be a large-scale phenomenon among the urban educated youth.
DMK is known across ages as a youth-driven party with a Dravidian ideology which was said to be inseparable from the mass.
A multi-cornered contest is really a worrisome factor for the DMK since People Welfare Alliance in 2016 constituted by DMDK, MDMK, Left parties, TMC (Moopanar – led by G K Vasan) and VCK, in fact, split the votes and played a spoilsport. Though, it affected both the major contenders, it had much negative impact on the DMK.
"In a similar situation, considering the line up against the legendary party through new arrivals of AMMK, MNM by Kamal and yet to be launched Rajini's party as well as smaller parties including the sizable vote holding DMDK, BJP and PMK (more or less with 5 per cent vote share) in addition with M K Azhagiri's spoilers may put up a tough fight for DMK."
Presently, DMK is expected to have around 32 per cent vote share (deducting INC and IUML vote share polled in
2016 assembly poll) since the last assembly poll and with addition of a rainbow coalition, it can easily cross 40 per cent or even more if neutral voters press the blue button in its favour.
It is uncertain whether it can retain the old base and add a greater number of votes given the current
political situation. Hence, it is still looking at Dinakaran's manoeuvres to topple the government or at winning all the 20 seats to move ahead to form the government. Since it has 97 members (including INC and IUML), adding the 20 seats would take the count to 117 which is one short of the simple majority. However, both seem to be a remote possibility. Hence, the desperation is felt in the ranks of the major Dravidian party.
Political destitute or dividend makers?
Smaller parties have always played a role in state politics since the first assembly poll in 1952 (as United Madras Presidency including present AP and some portions of Karnataka) where Rajaji (CR) took over the CM post with support from splinter groups emerging from smaller parties. Even DMK reached to the power corridors with alliance of CPI-M with Rajaji's Swatantra Party which were ideologically polarised.
---
Also read: Would Index of Opposition Unity work against NDA?
---
In recent times, Jayalalithaa's thumping victory in 2011 was possible with the alliance of DMDK, Left, Dalit and Muslim parties. Therefore, alliance is a major factor in elections. As previously stated, both Dravidian parties very rarely contested one-to-one as witnessed during 2016. However, the major benefit was always enjoyed by a Dravidian party, though alliance had a dividend in victory.
"Soon after the 2016 assembly polls, both the Dravidian parties gained confidence and discouraged alliances, especially AIADMK from the experience of 2014 Lok Sabha polls where it single-handedly won 37 out of 39 seats."
Moreover, still it is not certain that there will be an alliance between AIADMK and BJP for the upcoming Lok Sabha polls.
As a result, they seem to have dwindled their fortunes from dividend makers to that of destitutes in political arena. Though it applies to DMDK, BJP and PMK, new arrivals like NTM led by Seeman and movie star-led parties of Kamal and Rajini may prosper as public desperation on existing political parties' curves upwards. This factor of public anger may cause a new political reality in the state.