Unpaused: Actor Saiyami Kher's Fourth Release of the Year
Riding the OTT wave, actor Saiyami Kher is looking for challenging roles, and this was an excellent opportune time for her.
Basking in the success of her latest project titled Glitch, a part of Amazon Prime Video's latest short film bouquet, Unpaused, actor Saiyami Kher says it was one of the positive highlights of the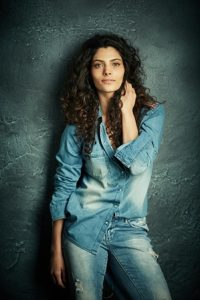 year for her and working with the filmmaker duo Raj Nidimoru and Krishna DK on this project was a dream come true. "It's been a great year at the professional front," the actor exclaims. "First, I had to finish a pending project, a Telugu film that I was doing with Nagarjuna Sir, so we had to shoot in Manali for a month. And once the lockdown was lifted, I did this short film with Raj and DK." Earlier this year, the actor was seen in Special Ops, an espionage thriller, Breath: Into the Shadows, which was set across the backdrop of a psychological murder mystery, and Netflix's Choked and Unpaused marks her fourth release of the year. Apart from Glitch, Unpaused also features four other short films—directed by Nikkhil Advani, Tannishtha Chatterjee, Avinash Arun and Nitya Mehra—revolving around the themes of second chances, hope and new beginnings.
There were a lot of reasons that made me want to be a part of Unpaused (Glitch), Saiyami says, when asked about what made her say yes to Unpaused and start shooting immediately after the lockdown was lifted. "I really missed working and was dying to get back on the set and the thought of working on a project with Raj and DK made me jump right in! I really think that they are very sensible filmmakers, they're funny, they are making a statement and are very new age and cool directors and I've been wanting to work with them for a while now. The challenging storyline, especially the one for my character, was the final nail! I knew I simply had to do it!"'
Choosing to elaborate on her role in the filmmaker duo Raj and DK's quirky short film world of the Unpaused anthology, Saiyami says, "My character in Glitch is that of a speech-impaired person.
---
---
As an actor, I'm always looking for challenging roles, and this was an excellent opportunity for me. I had to learn sign language, and I feel it was a very interesting skill to pick up! The whole concept of expressing without speech is very fascinating."
Describing the process of shooting with COVID restrictions as "strange and different," the Mirziya actor says, "everyone was in PPE suits, shooting with minimal crew, the travel scare, repeated testing, etc.; so yeah, it was very different but we got used to it pretty quickly. It was a very calculated risk I took, especially for my Telugu film for with I had to fly to Manali. Obviously, we took all the precautions, quickly finished the shot and came back and thankfully, no one got tested positive."
Talking about the differences in the experience between shooting for a regular film or short film and shooting for OTT platforms, she says, "Honestly, there isn't much of a difference. You undergo the same process, put it just as much effort in shooting for a project for the OTT as you'd for any other film. Working on your backstory, developing your character, making the effort to learn any new skills that your character demands, it's all the same. The only difference between a series and a film, according to me, is the end of your character's journey. Like a series might end at a point where you don't know if and when the second season is happening or not. Apart from this, there is no difference at all."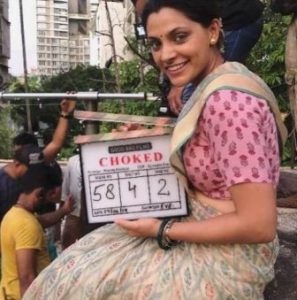 Taking about her pervious projects, Saiyami says she has learnt something new with every project and that's what makes things exciting and interesting for her. "For Glitch, I picked up on sign language. With Choked, I spent a lot of time practicing to count the notes the way it is done in a bank as my character was a banker it was a small scene, but I wanted it to look authenticand practiced handling myself in a saree as I'm not used to it. I had a lot of fun shooting the action elements for Special Ops. I even picked up on archery and horse riding for Mirziya." Furthermore, "it's always exciting to explore new and different things because for an actor, that's the part that presents a challenge and gives the motivation to make the extra effort," the actor explains. "Also, repetitive stuff is kind a boring," she adds with a laugh.
The actor has been nominated for Best Actor Female for her performance in Choked by the Filmfare OTT Awards.
---
---
"It's always very exciting when your work is appreciated and overwhelming even when it's such a prestigious award. But for me, the real award is the response I receive from the audience."
While the actor is all praises for the OTT platforms and is of the opinion that they are here to stay and the way forward, she also says that she's missing going to the theatres and watching films and hopes that it happens soon. "This year has taught me to be more grateful for what I have," says the actor. Having spent the lockdown with her family at their farmhouse in Nasik, the actor says she realizes how fortunate she is. "Quality time with my family, ghar ka khana especially my mom's cooking and 'me time' are the highlights of the lockdown period for me," she says. On being asked if she's picked up any new hobbies during the lockdown, the actor says she'd worked on her childhood fantasy of wanting to learn magic and now that she's had the time, she learnt a few very cool magic tricks!