Closure: A story lived in escapades
New and promising artist in the literary world woos the readers with unconventional take on love.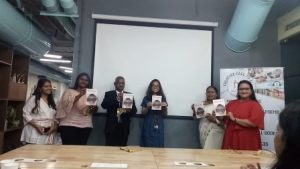 It is not every day that something or someone lingers in our mind for a really long time. Such impressions are timeless and I am happy to review the book that has recently made an unforgettable impact on me. The theme 'hopeless romantic' is beautifully apt for this novel as it strengthens the meaning of the term with every turn of the page. Ruh's character never gives in to reality. The desire to always be with Chahat is what makes this sad love story. Ruh and Chahat meet and live out their few years of an affectionate affair together until Ruh finds out about the harsh reality awaiting to destroy her hopelessness.
Why can't he…? Why didn't she…? The novel answers in the end pertinent questions that often surfaces in the mind of those who want to stay together, be together but find no means of doing so. Closure sets an example of eternal emotions as it reflects Chahat's longings for Ruh and vice-versa, despite their unspoken need and destiny against them. Ruh and Chahat never let each other go; in fact, they find a new meaning in respecting each other for the individual and separate lives they are destined to live. We all are left grieving with Chahat in the end. You must be wondering why do I keep stressing on Closure's end. I emphasise on the end as it is the alternate crux of the whole story. The book is a heartfelt journey of unrequited love and it's upheaval. Ruh, the narrator, convinces us through her journey that love stands against time and stability. Ruh's character depicts that there is still value in being a real human, instead of following the footsteps of the world.
---
---
Ruh provided Chahat with love and safety he desperately yearned for. Things seem to work as they make each other happy but eventually things fall apart too. The novel shows that falling in love and falling apart are exactly the same; it leaves you aching with sadness. Closure's tone makes it a remarkable and unexpected novel.
It shows that the truest kind of love can also be the saddest. Love is not a journey that ends up somewhere. Love is a legacy! It never dies!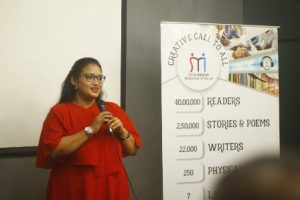 On the other hand, Chahat's personality is complex. He dooms Ruh but gives her hope at the same time. He is like a flaming arrow in Ruh's chest. He is like the scar that she proudly flaunts, he is like the curse that uplifts her soul, he is nothing less than a beautiful soul who forever beats in her heart and enriches her memory with gratitude. Ruh brings an apocalypse on herself. The book strikes painfully at us, particularly through Ruh's obsession with Chahat, and what remains of their memories together in her heart. Nevertheless, there is glory in grieving as well, and these thoughts haven't been portrayed in literature for quite a long time.
Ruh's character is professionally creative as she is an artist who earns a lot of recognition after being love-struck. She indulges most of her time in painting which brings her tremendous joy and success. Meanwhile, Chahat's character desires security and stability. He is initially drawn to Ruh's aura of authenticity. He falls for her only to make her fall apart later. Closure as a novel takes us on a journey of intense passion and love. Ruh's life changes after meeting Chahat. Through a strange confluence of circumstances, Chahat often takes her to bed and unknowingly inspires a vision of lasting togetherness in her thoughts.
Niharika Sah, as an author, has skilfully employed the personal vibe by using the first-person narrative in the novel, which follows Ruh and Chahat, as they separate and culminates closely into a platonic existence of the four-letter word. Another highlight of the novel Closure is it's illustrations; yes, the novel unlike others have beautiful illustrations to engage readers and arouse an empathy towards the narrator, teaching them the value of respecting her character's emotion without judgements. I was mesmerized to glance through the illustrations; even though set in two-colour, it doesn't fail to add beauty to Ruh's fond memories of Chahat.
---
---
Read this novel—it's great. The title is promising and stands true as the main protagonist receives a final closure.
The structure of the novel is beautiful and effective. The narrative is crisp, vivid and layered with distorted realism to reveal the sham of the worldly ways. The book works by weaving a very interesting love story through a very original setting. It's main appeal, it seems to me, is the end—the final closure. This novel is worth reading in the time of dubious flux widely spreading and shaming the name of love. Ruh convinces her readers that she too has a good reason to live her life, even if it is not for a long time. The paintings that Ruh makes seem very real and sensory. By the end of this novel, what most readers believe in things being fair and justified would definitely leave them questioning their false or distorted notions.
I am sure readers will be hooked to Closure and would be eagerly waiting for Niharika to pen down another beautiful story very soon. I wish her tremendous success with her first novel and hope she makes a great name for herself in the world of timeless literature. One can easily connect with the author through Closure book page on Facebook. Closure is available for purchase both online and offline, so go grab your copies of the novel ASAP and happy reading.
('Closure' Author, Niharika Sah; Published by StoryMirror; 119 pages; Price: Rs 200; Cover Design: Technowitty, Paperback edition)