Crime Aggregators: Poll Violence in Odisha
There is alarming incidences of murder and brutal violence during the poll in Odisha. Not only had the common party workers being targeted but the leaders of the opposition parties as well.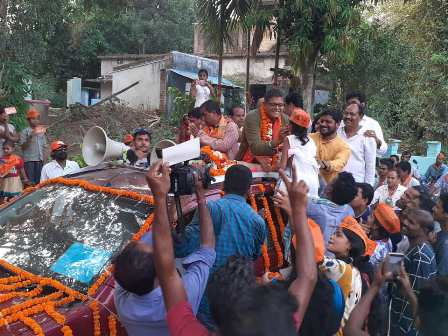 There is some startling information on Odisha crime front during the four phases of election in the state. Of the candidates, who filled up their nomination to Lok Sabha and Assembly seats, there is a sharp rise of criminal antecedents compared to 2014 General election. Not only that, rate of crime and incidence has also increased dramatically. Recent days have seen crimes making inroads into electoral politics.The pre-poll violence in Odisha has already seen 6 deaths and many more attacks happening to opposition party cadres. While BJP National Vice-president Baijyant "Jay" Panda was attacked in Kendrapada parliamentary constituency, INC State Chief Niranjan Patnaik was injured by ruling party cadres in his Ghashipura Assembly constituency. On the other hand, a former minister and six-time BJD MLA got arrested as he and his party cadres attacked Election Commission Officials and Surveillance Team in his Assembly area.
The poll violence often targets common party followers. Unarmed and innocent people have little voice to protest and confront the mighty and ruling party sponsored criminals. Even after killing, the goons threaten affected families to keep silent.
Hijacking and abduction are other forms of crimes which were not so common in Odisha, like Bihar and Uttar Pradesh. But, the trend is picking up in rural and low-income urban areas.
The traditional crime prone states like UP and Bihar have now an eastern cousin in Odisha. Ganjam district, Chief Minister Naveen's home district, has seen most incidences of crimes followed by other districts. Even there are reports of blockade and attack on poll observers and surveillance team by the ruling party.
---
---
The beginning of battlefield and bloodshed
The last Panchayat Raj election held in February 2017 gave the first evidence of such a crime aggregator where more than 60 people died, directly and indirectly due to pre-poll and post-poll violence. Movement of currencies in bulk, arms and ammunition, threat and killings, blockade and disruption of public services are some of the activities that are on rise in last 5 decades.The last two decades had seen crimes, with the technical edges of use of smart phone, social media and internet.
Rabindra Kumar Behera was contesting for the 2014 assembly from Ghashipura assembly segment, but placed third by securing more than 14,000 votes in his favour. The 60-year old was planning to contest this time from the same segment, but on 26 March 2019, barely 15 days ago for the 1st phase poll, he was chopped of his hands and legs and later killed by goons at his own village. One of his hands was taken by the criminals and displayed in other villages. The suspects were arrested and the local incumbent MLA, Badri Narayan Patra, was being in the middle of discussion. It is alleged that family members of Badri Narayan Patra and the henchmen are involved in the heinous murder. Badri Narayan Patra was a college teacher with the Government of Odisha, before joining BJD party and later elected to the state assembly. Both his sons are also accused of involved in crimes locally and sent to jail.
Ranjan Mohanty, the Convenor of Odisha Election Watch, Bhubaneswar and Association of Democratic Research (ADR), has the view that the criminal antecedents of candidates have increased in 2019 General Election.
Both these forums have analysed the self-sworn affidavits of the candidates, who are contesting in the Odisha elections in both Parliament and Assembly segments.
Crime Aggregator
Odisha government extended financial and expenditure powers to even Junior Engineers by offering work orders. Similarly, Odisha government has also opened up liquor shops in rural areas many folds, influenced law & order officials, deployed thousands of paid youths under Biju Yuva Vahini and promoted family members to head PRI and UL bodies. They have involved in some of the crimes in almost all the Gram Panchayats and blocks. This seems as a "Crime Aggregator" where planning, execution and cover up of crimes are made easier than earlier, with minute precision and accuracy.
Like online aggregators Ola, Uber, Flipkart and Amazon, Odisha Government has unintentionally invented a "Crime Aggregator" whichis difficult to control and roll back.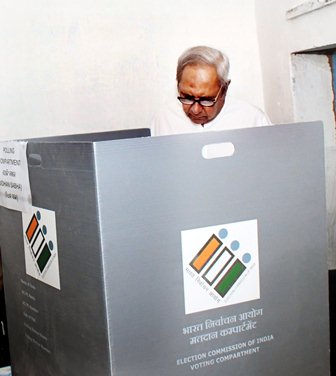 The fact that Odisha Police has modernised the system, opened new police stations and recruited more personnel, but instead of any drop, the crime incidence is growing in constant pace. Now for every crime record feeding into the NCRB, there is a mindset to suppress crime incidence data at the source.Police excesses have been reported in Odisha in recent days. Police have been active to put behind activists and human rights defenders and torturing for political reasons.
Induced Behaviour of Crime and Attacks
Similar trend was noticed during Congress led JB Patnaik's tenure as CM of Odisha in late nineties. Although a national party, the government was discarded by people of Odisha, because of increased crime against women and common man. From the beginning of this millennium, the 20 years of governance in Odisha has seen gradual and continuous incidence of crimes. When the BJD has institutionalised "Family Politics" and created extra constitutional persons much more times than MLAs and MPs put together, their presence in districts trigger sporadic crimes of various forms.
School based crimes are on rise which indicates RTE is not adhered to. Surprisingly girl children are subjected to sexual harassment.
---
---
CM Naveen advocates for "Nonviolence" in Preamble
Ironically in 2018, Naveen Patnaik suggested to include 'non-violence', the word into the Preamble of the Constitution during 150th birth anniversary of Gandhi ji. He did not say how he reached at this conclusion and the evidence to support his stand. It is difficult to say from where these fancy ideas are coming from the Odisha government, when the party cadres are engaged in crime rampantly, which is growing each passing day.
Political double-speak and crime rate increase are the concerns for everyone in the state. This will create a cloud of fear, insecurity and uncertainty, hard-hitting individual voters of the state. The fate of the Government largely hinges on how quickly to reverse the trend, before it goes out of hands.