Disasters in Odisha: A Story of Resilience and Near Success
Odisha was struck by ferocious Cyclone Fani in the month of May. The state faced major infrastructure damage but was successful in saving human lives. Odisha has proven to master the skill of disaster management in terms of human life casualty.
Odisha's subtropical location makes it vulnerable to natural disasters like tropical cyclones, floods,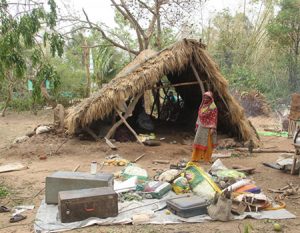 storms, surges and tsunamis. Extremely severe Cyclone 'Fani' hit Odisha on 3rd May 2019, with surface wind speed of 175-185 km/h gusting to 210 km/h crossing Odisha coast. This was India's strongest cyclone, since the super cyclone of 1999. The affected districts were Angul, Dhenkanal, Cuttack, Puri, Nayagarh, Khurda, Kendrapara, Jagatsinghpur and Jajpur. The 1999 supercyclone had affected 14 out of 30 districts of Odisha; 2 million houses and 1.84 million hectares of crops were damaged.
The number of deaths reported in cyclone Fani is 41 and the deaths reported during 1999 super cyclone were nearly thousand according to official estimates. This decrease in the number of deaths from 1999 to 2019 is a result of Odisha's effective model of disaster management. Odisha had learned a lesson from 1999 super cyclone when the government underestimated the intensity and miscalculated the path of the cyclone. There were only 23 cyclone shelters at that time where 42000 citizens took shelter, which was not enough to protect Odisha's population. This unfortunate disaster generated the need to construct more multipurpose cyclone shelters along the Odisha coast to provide shelter. Even before the cyclone started people were moved to these cyclone shelters. These shelters provided all services that are required during emergency situations.
Odisha's preparedness, early warning system, and quick action had evacuated 1.5 million people, as the government was prepared with 879 cyclone shelters. Fani was an uncommon cyclone because it was only the second cyclone since 1891, out of a total 14, to form over the Bay of Bengal in April and hit the Indian mainland.
Right after 1999 super cyclone Odisha State Disaster Mitigation Authority which is now known as Odisha State Disaster Management Authority was set up by the Government of Odisha with its headquarters in Bhubaneswar and jurisdiction all over the state. The Authority has the mandate not only to take up the mitigation activities but also the relief, restoration, reconstruction and other measures. These activities cover the entire gamut of disaster management including preparedness activities. By 2001, the Odisha Disaster Rapid Action Force was also set up to conduct rescue operations and to distribute relief.
The lesson learned was clearly seen in 2013 when Odisha was struck by another cyclone called 'Phailin' in the month of October because the number of deaths reported was only 21. Odisha government in 2013 managed to reduce human deaths by evacuating one million people to cyclone shelters. It was a great victory for Odisha government as it received applaud from the UN official and was set as an example. The UN also appreciated the state's well-functioning Disaster Risk Reduction system which includes preparedness activities by families, communities, governments and NGOs.
---
---
It is important to have accurate early warning system. The India Meteorological Department has built an effective service to predict the accurate time of cyclone formation over the Bay of Bengal and when it will make landfall over India's coastline. India Meteorological Department, Real-time governance society of Andhra Pradesh, global agencies, including the US Navy's Joint Typhoon Warning Centre were involved in predicting the cyclone's time, intensity and direction. Post-1999, early warning system towers were set up along the coastline. These can sound sirens that reach out to all people within 1.5 km radius. Messages were circulated among people about the cyclone and were given a list of'do's and don'ts '. However, cyclone Fani has caused damages to properties and public infrastructure.
The United Nations Office for Disaster Risk Reduction (UNDRR) and other organizations have hailed government and volunteer efforts that have ensured the levels of destruction to a minimum.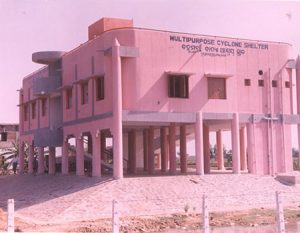 Odisha also took lesson post-2013 and started looking more at technical ways to face cyclones and creating low budget houses. The government's "zero casualty" policy for natural disasters and the near accuracy of the India meteorological department's early warning system have helped reduce the possibility of deaths from cyclone Fani. The world can learn from Odisha's effective disaster management plan because when compared with the impact of recent big weather events around the world, Odisha has done an exceptional job in managing disasters. Some weather events across the world: Hurricane Maria hit Puerto Rico in 2017 with wind speeds of 175mph, and it caused a death toll of 2,975. The same year, Hurricane Harvey struck Texas with winds of 130mph and caused devastating flooding. There was US$125 billion in damage and at least 68 direct storm-related deaths reported in Texas. Most recently, cyclone Idai hit Mozambique on March 14 and ripped through Madagascar, Malawi and Zimbabwe, with more than 1,000 people feared dead.
---
---
In 2017, Odisha had released its Disaster Management Plan with the vision to build safer and disaster resilient state and significantly reduce the loss of life, the number of people affected, economic losses and damage to critical infrastructure, through three key methods– prevention, mitigation and preparedness. In the same plan, priority was given to the Sendai Framework for disaster risk reduction 2015-2030. Sendai Framework is a 15-year, voluntary, non-binding agreement, adopted by UN member states on 18th March 2015 at the third UN conference on Disaster risk reduction. It recognizes that the state has the primary role to reduce disaster risk but that responsibility should be shared with other stakeholders like local government, private sectors. UNISDR (UN Office for Disaster Risk Reduction) had been tasked to follow up and review the implementation of the Sendai Framework. It has seven targets and four priorities in action. It aims for the following outcome:
The substantial reduction of disaster risk and losses in lives, livelihoods and health and in the economic, physical, social, cultural and environmental assets of persons, businesses, communities and countries.
According to the State Emergency Operation Centre (SEOC), Bhubaneshwar, Odisha situation report on extremely severe cyclone storm– 'FANI', dated 04.06.2019, 1,65,55,507 people were affected, 15,57,170 persons were evacuated, and 181711.4 hectares of crop area was affected. 100 per cent water supply was restored to all the affected areas in an urban locality. In rural areas, water supplies have been ensured through 526 number of water tanks. All 1977 blocked roads have been cleared. Hon'ble Prime Minister has announced an ex-gratia from Prime Minister's National Relief Fund @ Rs 2 lakh each for the next of kin of deceased and Rs 50,000/- each for the persons, who got seriously injured due to FANI cyclone. 302 affected public health facilities were restored to normal.
Odisha became one of the few Indian states to create a disaster loss database and to report its progress in meeting the targets of the Sendai Framework for Disaster Risk Reduction.
Frequent disasters culminate into poverty and minimize sustainable development. Thus, there is an immediate need for Odisha to invest more in disaster resilient infrastructure. This would minimize the disruption of services, lower economic losses, and expedite response and recovery efforts. In March, the Indian Government with UNDRR and number of partners announced agreement to establish a Coalition for Disaster-Resilient Infrastructure (CDRI). The aim of CDRI is to transform "how infrastructure is designed, constructed, operated and maintained according to India's National Disaster Management Authority".
Post-Disaster management is a challenging task for the government and would demand a lot of resources. Today there are number of community based groups and volunteers to help rebuild communities. Community partnership would promote voluntarism, mutual help and local ownership to minimize damage. Recent Global Assessment Report 2019 of Disaster Risk Reduction,whose preparation is coordinated and supervised by UNDRR, reinforces the message that we need to reduce vulnerability and build resilience if we are to reduce risk.