India, Afghanistan share immensely deep, rather romantic relationship: Hamid Karzai
H.E. Hamid Karzai, former President of Afghanistan, urged India to expand its role in Afghanistan. "India and Afghanistan have an amazing relationship, an immensely deep and rather romantic relationship," he said speaking at the 4th Raisina Dialogue. This, he said ups the ante as the expectations become a lot more.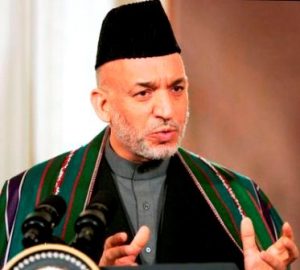 "India is the most strategic of Afghanistan's allies in terms of the bilateral relations between the two countries, in terms of the help that India has given to Afghanistan. India has and will continue to play a role in Afghanistan", said the former Afghan President in an interview.
"Karzai has served as the President of Afghanistan between 2001 and 2014 after the US attacked Afghanistan in the wake of the 9/11 attacks."
India has regularly voiced its concerns over the regular bombings and killings of civilians by the Taliban, who are supposedly aided by the Pakistani forces. The United Nations Assistance Mission in Afghanistan "documented more civilian deaths in the first nine months of 2018 than they had during the same nine-month reporting period since 2014".
In the recently concluded 1st India- Central Asia Dialogue in Uzbekistan, India's Minister of External Affairs, Sushma Swaraj said, "India supports the people and the Government of Afghanistan in their efforts to build a united, sovereign, democratic, peaceful, stable, prosperous and inclusive nation. India supports all efforts for peace and reconciliation in Afghanistan which are inclusive and Afghan-led, Afghan-owned and Afghan-controlled."
---
---
However, Karzai seemed to differ as he wanted India to be actively involved in talks even with the Taliban. As of July 31, 2018, the Kabul Government controls only 56 per cent of the country while control of 32 per cent is contested, according to the latest quarterly report of the office of the Afghanistan's Special Inspector General for Afghanistan Reconstruction, created by the US Congress.
In an interview to The Hindu, Karzai said, "India is also a friend of the Afghan people, and the Taliban are part of the Afghan people. They are a part of the reality. My proposal to India is that they must engage with the Taliban, as well as the government. Tomorrow, if through a peace deal, the Taliban becomes a part of the government, then India will have to deal with them."
India was represented at the Moscow talks in a non-official capacity as India is not ready to engage with the Taliban in any process that is not Afghan-led.
India signed a Strategic Partnership Agreement with Afghanistan in 2011. This agreement shapes India's overall engagement with Afghanistan. It envisages close political cooperation with a mechanism for regular consultations. It seeks to launch joint initiatives on regional and international issues and to cooperate at the United Nations and other multinational fora.
"As per a UNICEF report, the violence in Afghanistan maimed or killed some 5,000 children within the first three quarters of 2018. Many have been wounded, thousands lost their lives."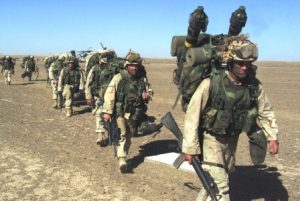 India has remained Afghanistan's biggest regional donor, providing about $3 billion in assistance since 2002. It has played an important role in reconstruction and rehabilitation of the violence-ravaged country by making significant investments in technical cooperation, rebuilding air links, power plants, dams and highways as well as the Parliament building. This cooperation extends well into health and education sectors, people to people contacts and training Afghan civil servants and security forces. Karzai appreciates India's efforts and wants India to continue with them on its own. "India has the ability, the stature and the presence in Afghanistan, in the minds and the hearts of the people, to be able to do things independently," he said in the Wion interview.
The course of India's engagement with Afghanistan need not shift completely with the eventual U.S. pull-out. President Donald Trump has announced his decision to reduce the American troop strength in Afghanistan to almost half from current 14,000. This is in contrast to the earlier publicised U.S. South Asia strategy. Karzai said that America will never leave Afghanistan owing to its strategic placement on the world map and due to the bilateral security agreements in place.
---
---
Karzai quoted Robert Kaplan at Raisina and said that "Afghanistan is breath-takingly strategic". Veteran U.S. diplomat, Zalmay Khalilzad, was appointed in September 2018 as the Special Representative for Afghanistan Reconciliation to lead America's efforts to support, facilitate, and participate in a peace process between U.S. government and the Taliban.
India needs to keep a more pragmatic view in order to deal with all possible outcomes. The eventual U.S. pull-out is inevitable, therefore, India's best course with Afghanistan remains its own regional strategy, not becoming part of any other country's strategy. No other country will offer to put boots on the ground, nor should they; certainly not India, even if Donald Trump demands.