Making education a priority in Saharanpur's quaint village
Ramrati Education Complex – An initiative started about two decades back in UP's Saharanpur is trying to empower young girls and women and reorient them and their families' attitudes towards self-reliance and equality.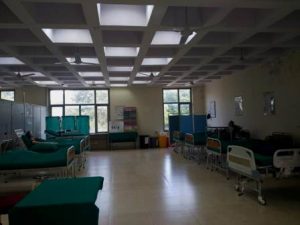 In March this year, 30 students of nursing from Uttar Pradesh's Saharanpur district got placed at various branches of Fortis Escort Hospitals in Delhi, Noida and Dehradun through the campus selection drive.
It was a "prestigious moment" for Hillary Clinton Nursing School situated at Ramrati Education Complex (REC) in Saharanpur's Rampur Maniharan tehsil.
"We try and bring the students in link with these opportunities. We do on-campus placements and have classes of English language as an add-on so that they get a competitive edge," Raj Kamal Saxena, President, REC tells Delhi Post.
What was remarkable was that most of these students were young girls from not just Rampur Maniharan but the nearby areas of Deoband, Meerut, Shamli to name a few.
While Saharanpur, which is now on the Smart City Mission of the Government of India, ranked 29 th in literacy with 70.5 per cent which was higher than the state average of 67.7 per cent as per the 2011 Census, it ranked a meagre 103 rd on this year's Housing and Urban Affairs' first-time exercise 'Ease of Living Index' rankings of 111 cities, with a score of 0.97 in Education.
"Despite that, efforts at the community, government and individual levels are being made to achieve a positive outcome," contends Saxena.
Saxena, who has been with the educational institutions run by Vinod Gupta Charitable Foundation (VGCF), a non-profit organisation which houses the Nursing School as well as the Bill Clinton School for imparting basic education under CBSE curriculum, says that there has been a "radical change" when it comes to education for girls especially in a small place like Saharanpur.
---
---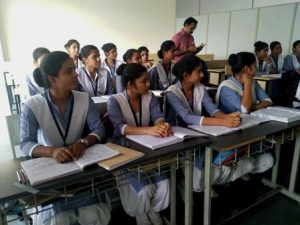 "In almost 18 years of being here, I can say that there is a radical change in the number of institutes which have come forward and mushroomed all across the area. But that is a good sign in the sense that people are becoming conscious and they want their children to study. Because earlier, people didn't want their children especially girls, to study or to come to the campus," she opines.
"Initially, the thought was what would girls do by studying? Later, when the thinking changed, the question was what course will she pursue? Now, the questions range from the scope of the course to job prospects after the course," adds Saxena.
Seconding her stance, Samita Muralidhar, Vice Principal of Hillary Clinton Nursing School and teaching faculty in paediatric specialty, tells Delhi Post that the students have become more aware about future prospects. "Earlier, we were calling up different hospitals and setting up campus interviews (with hardly any queries from the students). Now, the students are more aware about the recruiters and have started asking questions on salary, future prospects and the like, and that is the biggest change," mentions Muralidhar who has been with the institution for the past five years.
The Foundation first established Shrimati Ram Rati Women's Polytechnic in the year 2000 but keeping up with the changing needs, subsequently, the Polytechnic was upgraded to Ramrati Institute of Technology in 2012.
"And the response from the villagers led them to establish other institutes, and a unitary campus was turned into an education complex, which is now called REC."
For a quaint village like Rampur Maniharan that has majority of rural populace, such a change has been "revolutionary".
As an alumnus of the Bill Clinton School, Bhawna Sachdeva completed her Computer Applications course from Kurukshetra University and joined as an Assistant Lecturer of Computer Science at the school. Since 2011, she is heading the Department of Computer Science at the school.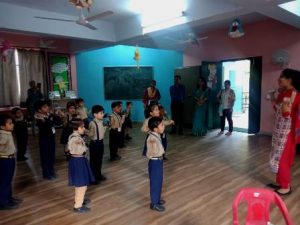 "Earlier, girls used to do B.A or M.A and then get married. The mentality changed a lot when the Polytechnic opened here. People started sending their kids for technical courses which was revolutionary," Sachdeva, whose children study in the same school, tells Delhi Post, adding that a credible number of their alumni are now placed in government as well as private institutions in India and abroad.
The co-educational school whose foundation stone was laid by Former President of USA, Bill Clinton, began with the strength of 250 and has now grown to over 1,100 students. "Though we have a co-ed set-up for balancing the numbers and ratio in the class, it is mostly to give confidence to the girl child," says Saxena.
---
---
Talking about the facilities which include a sprawling campus, smart classes, audio-visual aids, libraries, nutrition and computer labs, Saxena says that nearly 120 villages are benefitting.
"We are trying to give them the best of education with the state-of-art facilities so that they don't have to go to Delhi or nearby education hubs. Rather, they can get it in their village or near their village which was the initial idea that prompted Vinod ji to set up this whole institution," mentions Saxena.
"When I was young, the village was very small such that everybody knew each other. My father was a doctor and used to look after poor people of the village almost free of charge. There was only one school up to class 10th. As I grew up, I noticed that very few girls were being sent to the school. My feelings kept becoming memory and I resolved that if I ever have enough resources, I will not hesitate to make my village a model one with as many amenities as possible," recalls NRI and serial entrepreneur Vinod Gupta who entirely funds the Foundation.
An IIT-Kharagpur alumnus, Gupta, who was born and brought up in Rampur Maniharan set up the institution in 1997 to enable girls and women from marginalised groups to be "economically independent and socially secure".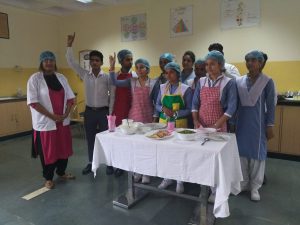 "Since the need of the day was to educate girls of the village, I established Ramrati Institute of Technology (RIT) meant for girls. There was apprehension that village folks will not send their daughters for studying there. But in the very first two years, there was tremendous response. At one time over 750 students were studying in RIT," Gupta tells Delhi Post, adding that the idea of establishing a nursing school came from his father Dr Giri Lal Gupta.
Besides the regular school facilities, international guests from across countries including USA, Australia and Sweden visit the school on regular basis. Every two days in a week, the students are also provided lunch comprising vegetables picked from the school's organic garden. Further, the construction work of a modern and hi‐tech Science Block is underway at REC.
Saxena says that "the question facing the area is not the number of schools but the quality of education imparted in schools".
"The questions now pertain to what kind of teachers are there, what kind of delivery is happening, how much retainment happens and what are the students learning," says Saxena.