No law to deal with refugees in India disturbs me: Ubais Sainulabdeen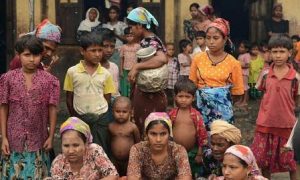 Working for the rehabilitation of refugees since the last 31 years, Ubais Sainulabdeen, Independent Human Rights Activist and life member of Amnesty International condemns the mindset of referring to refugees as "illegal migrants" and says that in India, for a population of 130 million people, less than five lakh refugees will never be a burden, "but rather it shows who we are as a nation and the values we behold".
 Hailing from Trivandrum's (Kerala) family of business veterans dealing in leather and associated products, Ubais, who is also a farmer, says that he makes use of "any economic activity" to fund his cause.  
 Ubais, who recently received the 'Best Social Activist of the Year' Award by Master Vision International, a Dubai-based media company, has filed an application in the Supreme Court for equitable treatment of refugees in India and a law to govern them.
In an exclusive interview to Delhi Post, he says that as an Independent activist, he and his "humanitarian family" at Ubais Sainulabdeen Peace Foundation (USPF) are not asking the Government to grant them citizenship but "we are asking to shelter these people until they can go back to their homelands peacefully and securely".
Excerpts:
Delhi Post: Your work stems from compassion towards refugees and making the governments and international organisations listen to such voices. There is a Human Rights Violation issue. However, many feel that states need to also take stock of refugees as they themselves continue to grapple with illegal entry on porous borders, livelihood, space and resource crunch. What is your opinion to the other side of the story? 
 Ubais: They are not illegal. Refugees become lost in a no-man's land who are strangers on this planet and who seek the mercy of the world's nations. They are not coming to these lands to improve their living conditions. We usually call such people as migrants. Many people from Nepal and other small nations come to our country to improve their living conditions and live in places like New Delhi and go back to their country with a better life. We also go to the Gulf countries etc to improve our way of living. The refugees are not like that. They are those who migrated to escape from the shadow of death that encompassed their people. Rohingyas, Sri Lankan refugees and Pakistani Hindu refugees are all examples.
This is not a new story in India. From the time of Sri Lankan refugee crisis, the prosecuted ones could not have a good life in their country and they were forced to flee from their homeland. They were the people who witnessed the killing of their own kith and kin.
We are a civilisation that lives by the principle of 'Atithi Devo Bhava' or 'Guest is God'. The Jewish refugees have been sheltered in India when they were prosecuted across the world. They had progressed as the time went by. That's why, even today Israel teaches children about the values of India in their school textbooks.
India is a country that embraces refugees from 28 countries including Sri Lanka and Myanmar. We even have people from Syria. No form of economic burden or evil has happened to our country because of them. Even the Sri Lankan refugees are going back. Their returning process is going on under Chennai UNHCR. We are talking about refugees who seek for a morsel of food in the waste that our cities produce. It is very tough for a refugee to get a job. It's through the works on waste segregation that these people meet their daily diet and survive. We can see the living examples of this at Budena Gaon refugee camp, Faridabad, Haryana. We can't find people for doing this kind of work.
---
Also read: Being a refugee is definitely the harshest experience: Ubais Sainulabdeen
---
refugees won't affect a country like India which has hectares of unused lands, surplus lands and barren lands unsuitable for agriculture, spread across it nor is it going to shake our economy and its pillars.
Delhi Post: So, what do you desire for refugees?
 Ubais: We are not asking to grant them citizenship but we are asking to shelter these people until they can go back to their homelands peacefully and securely. That is why, I have sought the help of the highest Honourable Court of the land under Diary number 3549/2018 pleading for equitable treatment of the Refugees in India and a law to govern them. As a regional power, India must intervene strongly and purposefully to find a solution for the refugee crisis happening in its neighbourhood. We still have high hopes in the judiciary and the democratic and humanitarian values of our country.
Delhi Post: You have mentioned that you are still "not genuinely happy" with whatever you have achieved. Why is that?
Ubais: The fact that in a country like India with a rich culture and values like 'Atithi Devo Bhava' has no law to formally deal with the refugees disturbs me. Even now there are no unified procedures for the states to deal with the refugees. Lack of a proper policy in this regard is the problem. US, a country which makes laws for almost everything has none in this regard. That itself causes many headaches. As an activist, I have seen multifaceted challenges and problems due to that. When we look at other countries like Australia or Canada, there are proper guidelines to deal with the refugees respectfully and secure their dignified living until they can go back to their homelands.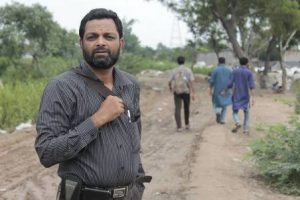 In Chennai, Rohingyas are sheltered in a government property. The Chennai Government and authorities have previous experience of taking care of a refugee situation. They know how to take care of law and order in that situation as well as how to humanely shelter them. They know these refugees will go back one day. On the contrast, when we look at Jammu and Kashmir, the situation is quite the opposite. All this disparity and digression is due to the lack of a proper policy and law on the subject. That is what I am striving to consummate through collective efforts. The same has been put forward as a Private Bill before the Parliament by humanitarian MP Shashi Tharoor ji who has experience of working with UN Agencies with the support of other humanitarian MPs. If this is taken, and accepted after scrutiny, that will solve the problems to a great extent.
Delhi Post: You don't accept donations and only put your own financial resources. Can you explain more about that?
Ubais: My philosophy and what I tell other activists or any people involved in serving the creation is that we all must use our own wealth, health and time in the service we offer. I believe as an Independent Human Rights activist that it is only through serving others with your own wealth, you are free to work independently. Otherwise, one may have to succumb to the agendas or whims of those who provide for them.
---
---
For me, I have as many years of experience in business as much as I have in the field of social action. I have an income from agriculture too. In Trivandrum, near Technopark, we have rejuvenated a 50-acre paddy field which was almost dead. I also look for seasonal favourites for cultivation and also buy the seasonal produce and sell it. I never miss an economical opportunity that would enable my activism, my expenses, travelling etc. That is how I function.
Most of the times, I may be in debt but I never so far had to stop giving aid and facilitating it for the needy from Kashmir to Kanyakumari and that too without looking at their caste or creed.
What makes me content is that there are over 40 volunteers under me who follow my principles. These include youth from Delhi University, Jamia Millia Islamia etc. I believe that for anything good, wealth is necessary. And especially for people working for others, it is a must.
Delhi Post: Tell us about USPF's work.
 Ubais: We say 'world needs more humanity, justice, peace, generosity, courage, co-existence etc'. What USPF does is connecting all humanitarians in the country and at large in the world under one umbrella.
Our 'Dignify' project helps beneficiaries earn livelihoods like 'You are not alone' which helps widowed/single/deserted women find livelihoods as well as get a monthly ration. We run 'School of Humanity' to provide basic education to the displaced children. We provide displaced youth education and employment opportunities by enrolling them to computer, spoken English and other useful courses.
---
---
We also run a project called 'Drop of Hope' through which we install water facilities like hand-pumps, water tanks etc in water scarce areas. We also provide emergency aid to the needy. Apart from this, we help them in legal arenas like getting UNHCR cards, in the court, in policy making etc. We conduct all this based on proper ground research that is carried out by our volunteers. We don't leave the beneficiary once we give them or help them we follow up the case until they are stable. For example if we are providing a person a shop under Dignify project, we involve them in the purchase, we help them establish a shop or get a room for the shop, we show them the profit margin, we make sure that they can carry it forward themselves. Then we leave them to it and monitor/support them periodically as per their need.
I don't do all this by myself today. The people who have worked with me and have learnt my ways are supporting me. And they are my humanitarian family. They provide one third of their earning for this. And that is not a small thing. They are with me in our vision to attain world peace.