Partners' Forum: Batting for accountability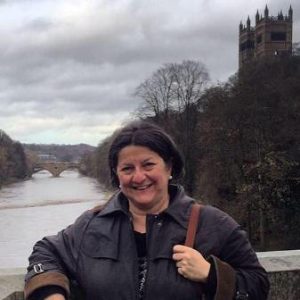 "Global health sector was suffering from DRIP – Data Rich, Information Poor disease", and this needed to be addressed quickly by more effectively processing data, and translating it into useful information to inform the development of appropriate policies, argued Joy Lawn of the London School of Hygiene and Tropical Medicine at the Partners' Forum for Maternal, Newborn and Child Health (PMNCH), which saw more than 1,200 participants from across countries in New Delhi in December 2018.
Concurring with the fact that "data-driven accountability is the key for a robust system to improve the health and well-being of women, children and adolescents", Helga Fogstad, Executive Director, The Partnership, caught up with Delhi Post in a rendezvous. She stressed on how accountability strongly influences the quality of health services as it can rectify injustices, ensure remote and vulnerable communities can be reached, and help identify and address challenges so that it can accelerate progress in the global health sector.
With 30 years of working experience in public health, health economist Fogstad has worked many years in developing countries at sub-national and national levels, as well as at international level within multilateral and bilateral agencies.
Delhi Post: From the perspective of the Partners' Forum where heads of state and organisations from across countries came together for maternal, newborn and child health, what role does data play?
Helga Fogstad: It was The Partnership that actually developed the Global Strategy for Women, Child and Adolescent Health which had 7,000 organisations fed into it and a line behind it. The Global Strategy is produced by the UN Secretary General himself. He has a high level steering group where PMNCH is a part. Before 2010, even each UN agency had different numbers and different recommendations about these issues. It was a war on numbers. So, when you got this together, the communities involved including the academia among others agreed on essential interventions. That is the key when you talk about data collection.
---
---
When we developed the Global Strategy during the five year period from 2010-15, we saw an increased focus and action on those issues both economically and on ground. When we looked at the figures in 2010, many countries were in red. They were not anywhere. They are different ways of motivating countries into action. I think, in some way, you can say that these Global Action Plans are required. Some of them use the plans as a tool in order to either bring more people together in a cost-effective manner or bring them more together in the form of accountability.
Delhi Post: What do you think are challenges affecting data collection when it comes to health for maternal, newborn and child?
Helga Fogstad: A critical challenge is improving the collection of quality data because capacities in many national institutions are often weak. For instance, data is rarely disaggregated which complicates the task of developing targeted interventions. Several initiatives at the national level have started investing efforts to improve data collection. Many are now bearing fruit.
Delhi Post: How significant is such data for achieving Sustainable Development Goals (SDGs) 2030?

Helga Fogstad: It is only through partnerships that SDGs can be achieved. This partnership is going to try really passionately to try and get partners to do more together than they can do alone.
Delhi Post: There is a sense of too much talk than action. How far is it the case?
Helga Fogstad: I agree that jargons can become commonplace when there is no action attached to the words. But I can assure you that we as a partnership can be much more bold and active in calling out partners. This means, we have started strengthening and gathering data which can be used as advocacy for accountability. Through country profiles, we can do a progress report every two years. We are going to be much more active as compared to the past.
Also, as a result of the Ministerial Conclave (during the two-day forum), we have now had meetings with many of the Ministers who wanted to understand how to strengthen the multi-stakeholder platform nationally so that it can be used for accountability, for advocacy and analysis and alignment. So, we were following up their country level.
---
---
There are other platforms like the World Health Assembly, African Union, UN General Assembly etc. I think what you need is voice of a partnership that can be much more vocal. This is why, we partner with different stakeholders like parliamentarians as they need to do better job too.
We are trying to create a structure so that accountability can be ensured at global, national and regional levels as well as community levels. Most empowering way is to look at the community and how it looks at its own data, own situation and receives information in comparison to other communities and countries.
Delhi Post: You have emphasised on the potential of social media to drive accountability for health. Can you throw some light?
Helga Fogstad: The potential of social media was also discussed, and how social media could be leveraged to amplify the voices of women and children, providing a platform through which their stories could be told and the key challenges they face addressed in public forums. As long as the credibility of information and data was assured, modern communication tools could be used to pressure public authorities and advocate for change.
Delhi Post: What changes are you anticipating before the next Partners' Forum in 2022 in Qatar?
Helga Fogstad: My hope would be that we could report more on our accountability efforts at the country level. What we are trying to do now is to analyse where our partners are. Who are our 1,000 partners? Where are they? Which country are they from? How well connected are they? How well are they working together in order to create a change? I am hoping that mechanism would be much more in play than it is now. Because, then you can have accountability. For instance, parliamentarian hearings can never be a silent meeting. Policy, media outreach at the same time can enhance the voice. I think, what we need is creating accountability that drives change.