Chalo Dilli: Tibetans call for Freedom
Ahead of the 60th Tibetan National Uprising Day on March 10, Tibetan Youth Congress President in a conversation with Delhi Post states that the issue of Tibet is not just a concern of Tibetans but the rest of the world too.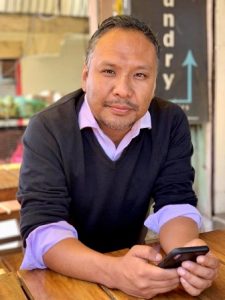 "Sixty years since we lost our land, sixty years since we came into exile and sixty years of us (as Tibetans) being able to sustain our movement and resistance," begins Tenzing Jigme, the current President of the Tibetan Youth Congress (TYC) which is a worldwide organisation of Tibetans, while referring to the forthcoming 60th Tibetan National Uprising Day on March 10 to be observed in New Delhi from March 10-12.
Sixty years ago, fearing a plot to abduct His Holiness the Dalai Lama to China, more than three lakh Tibetans surrounded the Norbulingka Palace to prevent him from accepting an invitation by the 'People's Liberation Army'. "The people of Tibet rose and fought back against the People's Republic of China, consequently leading to the illegal occupation of Tibet and His Holiness the Dalai Lama seeking asylum in India in 1959 with 80,000 followers," states Jigme on the significance of the date.
To mark the three-day commemoration 'Chalo Dilli', peace march, people's rally, protest and candlelight vigil will be held. "On March 10, a peace march from Ramlila Maidan to Jantar Mantar will take place followed by a public rally at Jantar Mantar where we expect over a thousand to 1,500 people including supporters, activists and political leaders. Later in the evening, a candlelight vigil will happen at Majnu Ka Tila (where Tibetan refugees live)," mentions Jigme on part of TYC. .
On March 12, Tibetans and Tibetan supporters would march from Khan Market to the United Nations Office and deliver a memorandum. "Our demands to the United Nations Office are to send a fact-finding delegation to Tibet and call for the release of political prisoners including the 11th Panchen Lama. Also, since 2008, there has been a whole spell of self-immolations inside Tibet and in exile. We want to urge United Nations to look into it," elaborated Jigme saying that another protest would happen the following day.
---
---
"Formed in 1970 and established in Dharamsala, TYC, which has more than 80 chapters across the world does not subscribe to any particular political ideology nor any particular religion or sect. It also organises cultural exhibitions and festivals to create awareness about Tibet's culture across the world."
Today, Tibetans in Tibet (Tibet Autonomous Region) and in exile "vehemently" call for the complete freedom of Tibet or 'Rangzen' which includes the three traditional provinces of U-Tsang, Do-toe, and Do-med.
"While Chinese Communist Government points out that Tibet has always been a part of China, there are many instances in history where parts of Tibet were at some point under China and parts of China were also under Tibet at certain points in our history. However, the fact of the matter is that since many centuries, Tibet has always been a sovereign independent nation," asserts Jigme.
"We had treaties with other countries, did businesses with other nations, we had our own currency, passport, stamps etc. Therefore, when we talk about Rangzen, it means going back to that stage, going back to what Tibet was. Because Tibet lost its own people, therefore, we have a right to claim our sovereignty and our independence. That is the belief that youth continue to pursue," he elaborates.
Over 160 Tibetans (both within Tibet and in exile) have immolated themselves protesting China's illegal occupation. "These 60 years have been the darkest period in the history of Tibet where we have nuns, young boys and girls aged 15-16 setting self on fire. This is unprecedented. There are a lot of things that Chinese Government needs to apologise for," Jigme tells Delhi Post.
He adds, "Although it is a very sad situation, we have to admire their sacrifice. It is definitely an act of protest and an act of defiance against the Chinese rule. It is a huge sacrifice considering there is nothing more you can sacrifice than your life. We hold them in high regard and as martyrs."
---
---
The self-immolators have been calling out for the return of Dalai Lama to Tibet; complete Independence for Tibet and unity of Tibetans inside and outside of Tibet. If reports are to go by, slogans of several self-immolators are "unreported" because of "strict censorship by the Chinese authorities".
Is there end in sight for such self-immolations? As per a 2018 report, 'Tibet Burning: Report on Self Immolations Inside Tibet and in Exile', 'these protests will only end when China addresses the grievances of Tibetan people. Other governments which consider themselves as China's trading partners cannot keep ignoring the flagrant abuse of human rights in Tibet or for the fact that China's draconian policies are still driving the Tibetans to such an extreme form of protest'.
Concurring, Jigme mentions that while the Communist Government of China aims to "systematically destroy Tibet's environment and wipe out Tibet's rich ancient religion and culture by introducing draconian policies in Tibet", the resistance continues".
"There have been major developments that the Chinese have brought in terms of infrastructure, education, jobs inside Tibet but we have seen that it is not for the Tibetans but for the Chinese. They have transferred a huge number of Chinese into Tibet such that the natives are now a minority. All the work, jobs and money is going to the Chinese. So, externally, they have developed but internally, they have not," lamented Jigme, adding "resistance sustains because the bigger picture is to go back to Tibet".
On the strategic significance of Tibet for India and rest of the world, Jigme states as the 'roof of the world', Tibet is a major source of water for South East Asia. Being at such a high level of altitude, what happens in Tibet affects not only Asia but also Europe. "So, the Chinese Government is obstructing and diverting the rivers which affect all the countries that are downstream like India, Myanmar, Nepal and Bangladesh. Therefore, the issue of Tibet is not just a concern of Tibetans but the rest of the world also needs to pay attention," he contends, reminding that TYC's clarion call is 'Tibet ki Azaadi, Bharat ki Suraksha' (Tibet's independence is India's security).
---
---
TYC also engages in a wide variety of activities aimed at helping those in need, and on "urgent social and educational problems including public toilets, conducting health education programmes to blood donation" among others.
"For second and third generation of Tibetans who have only been in exile, the first priority is to preserve the language. That is the challenging part because generations brought up in India or the West are going to schools where Tibetan language is not taught, which is an integral part of our identity," states Jigme.
Does he see the issue getting resolved in the next 5-10 years? "There is always hope. We go back and see the struggles of other nations like India which were under British rule for almost 200 years. Change is taking place all across the world and even inside China. The Chinese people are arising and revolting against the government which was unheard of before. There will be a lot of factors involved for Tibet to be free but these incidences are definitely building up the momentum." he says.
Meanwhile, thanking the Indian Government and Indians for their support, he says, "We are always grateful to the Indian Government and people for giving us a home. I just would tell them to continue their support and take a stronger stand in this issue with China."