Direct Cash Transfer for Workers: 15 Lakh Petitions Sent to PM Modi
15,00,000 citizens demand direct cash assistance for workers facing acute indebtedness and poverty.
The COVID-19 pandemic has resulted in almost one lakh infections every day and crippled the economy. Needless to say, the cost of this economic breakdown is being born disproportionately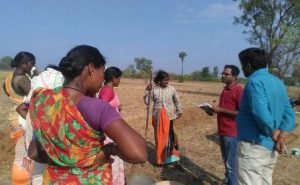 by informal workers, especially those belonging to marginalised groups. Despite their strong imagery in the media during the lockdown, a large number of these workers have been left without any support or access to relief. As it is often outside the purview of the law, the informal sector is marked by poor working conditions, long hours, low wages and the lack of any social protection or job-security. The worsening of their situation due to this pandemic could have dire impacts on their lives.
Fifty grassroots organisations and 20 community fellows, under the COLLECT initiative, collected information from 476 hamlets in 57 districts in 11 states. Additionally, information was collected from 2290 workers, primarily informal workers. Key findings for June were: a) 27 per cent hamlets have reported that none of their residents were able to accessed gas cylinders under the Ujjwala Scheme; b) 14 per cent hamlets reported that none of their residents received Rs 500 under the Jan Dhan Yojana; c) Despite the increased dependence on MGNREGA, 42 per cent hamlets reported that no one got a job under MGNREGA; and d) 31 per cent hamlets reported that none of the households with pregnant women or young children received supplementary nutrition from the Anganwadi.
The crisis is evident with the fact that out of the 2290 workers, 66 per cent reported that they were without jobs, of which 11 per cent had been without a job even before the lockdown. Moreover, 65 per cent of the workers reported that they or someone in their families had to go an entire day without food, forcing them to sleep hungry. Further, 58 per cent of the workers have reported that they have had to access loans to survive; of them 23 per cent had to take loans from multiple sources. The most important reason for loan happens to be to meet basic food requirements (85 per cent) followed by health related expenses (48 per cent). Without any jobs, as well as in the absence of any cash transfer, the situation is only likely to get worse with workers trying to access more loans from newer money lenders. Given this situation, all aspects of their lives are likely to be affected.
The impact on children could be enormous as many have already been distanced from any kind of education.
---
---
69 per cent of the hamlets reported that children had no access to any online education during the lockdown when schools were closed. While 38 per cent of the workers reporting that this situation could lead to an increase in child labour, 21 per cent felt it would lead to an increase in child marriage. Already the study reveals that 47 per cent and 32 per cent hamlets reported an increase in domestic violence and child labour, respectively.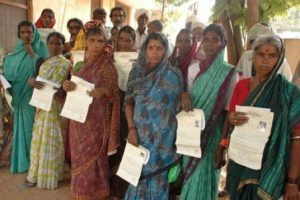 In such a situation, community organisations decided to reach out to the Government of India seeking a direct cash transfer of Rs 6000 per month for at least four months. These months are going to be largely festival months, where job opportunities are fewer and expenses are high. The Tamil Nadu Alliance, a focal point of civil society organisations (CSOs) working for the welfare of workers in textile supply chain, took the initiative of reaching out to workers and communities with a petition that demands monthly direct cash assistance of Rs 6000 for four months to the un-organised workers and other vulnerable communities to reduce the impact of lockdown on their economic condition and to prevent hunger, distress borrowing, human trafficking, bonded labour and child labour. This petition has got the support from 204 CBOs from 23 states, which then got the petition signed by 1.5 million citizens.
The petition is addressed to the Prime Minister of India, requesting the government to make the necessary announcement at the earliest.
---
---
The signed copies have been sent to the Prime Minister's Office (PMO) for necessary consideration.
In the press conference held on 6 October 2020, the community organisations presented varying perspectives. Bharat Kantharia from Samta Charitable Trust, Surat, stated, "Street hawkers are facing a lot of problems. They have been removed, and wherever allowed, they are not permitted beyond 8 pm." Dr P. Balamurugan of Tamil Nadu Alliance said, "India needs to protect its vulnerable population and we urge immediate cash assistance of Rs 6000 per month, for four months to be directly provided by the government. This assistance will provide liquidity to the vulnerable families below the poverty line". Narayanasamy from TREES, Karnataka, stated, "Many private school teachers in rural areas have not been paid salaries, which is affecting the teaching, and thereby denying the right to education to children." Hemlata Kansotia, from LEDS, Jaipur stated, "Now reverse migration is happening. There are immediate needs for workers in terms of paying advances for the rents and also food provisions. They would need some money to resettle in the tasks, as the wages are also lower than what they used to get." Dheeraj, from Praxis stated, "The Government needs to ensure it respects Article 21, the Right to Life of every citizen. There are no two views that many workers are now deprived of livelihood and dignity. A responsible government will respond positively to such a petition coming from the marginalised."