Refugee Crisis: Who is Bearing the Brunt?
Refugees are a symbol of courage and perseverance and it's our responsibility to give them a better day to wake up to.
Addressing the refugee crisis is a momentous task for many governments across the world. The term 'Refugee crisis' became a political hot potato and media buzzword, post the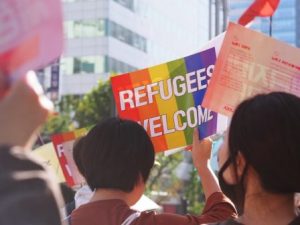 European migration crisis. UNHCR Global Trends reported a whopping 79.5 million forcibly displaced people worldwide at the end of 2019, of which 26.0 million were refugees, defined by UNHCR as those "who are outside their country of origin for reasons of feared persecution, conflict, generalized violence, or other circumstances that have seriously disturbed public order and, as a result, require international protection."Seventy Three per cent of these refugees are hosted by their neighbouring countries, most of which lack the resources to provide the right assistance. With COVID-19 making it more important than ever to have access to social security and protection of rights by the State to survive the pandemic, it becomes vital to look into the plight of refugees and stateless people.
Plight of Refugees
With one in six people displaced, the decade from 2010–19 is marked as the 'decade of displacement'. This can be attributed to the dramatic rise in internal conflicts and civil wars, which replaced the interstate wars. However, behind the dehumanising statistics lie people who yearn to live and not survive. COVID-19 is disproportionately affecting the already vulnerable refugees, internally displaced people, asylum seekers and migrant workers as 164 countries closed their borders to fight the pandemic. Stranded without citizenship rights in poor living conditions, they are more vulnerable to catching coronavirus and least likely to be cured. With resettlement programmes on standstill and host countries exhausting their capacity to look after the refugees, their future is more perilous than ever.
Inequitable Sharing of Responsibilities
The impact of refugee crisis is very disproportionately distributed, heavily biased to favour the wealthier economies which are ironically better capable of dealing with it. Developing countries host 85 percent of world's refugees, while the Least Developed Countries (LDCs) provide asylum to 27 per cent of the total. While Syria, Afghanistan, South Sudan Myanmar and Somalia constituted the source countries for two-thirds of refugees worldwide, on the other side of the spectrum, we have 10 countries hosting more than half of world's refugees with all of them, except Germany being middle or low income countries. Turkey topped the charts by hosting 3.6 million refugees followed by Pakistan and Uganda with 1.4 million each. Columbia had also hosted 1.8 million of Venezuelan refugees.
While these host countries are straining under  resource scarcity and political constrains to accommodate refugees, the shift in perspectives and policies towards refugees in developed countries is very alarming.
---
---
Less than one per cent of refugees are resettled each year from first countries of asylum to permanent homes in new countries. Borders are coming down in the EU – its external frontier is becoming more militarised, legal routes are being truncated, penalties are imposed on transport companies and the EU is paying neighbours like Turkey, Libya and Niger to keep the refugees and migrants away. When the circumstances turned unfavourable, migrants and refugees have resorted to illegal and dangerous routes to enter the country, leading to the deaths of many. Similarly, the US Administration has planned to slash the cap for resettlement from 30,000 to 18,000 , which even during the hostile times following 9/11 was maintained at 70,000. Less than 5 per cent of global resettlement needs were met in 2019, and with the pandemic wrecking the economies worldwide, contribution of developed countries in aiding refugees and host countries remain capricious and  is subject to political will and popular mood.
Interventions by Multilateral Institutions
The identity of refugees as distinct from that of migrants was first officially recognised by 1951 Refugee Convention. The Convention, along with defining who is a refugee, also recognised the rights of refugees including the right of a person to seek asylum from persecution in other countries. However, it was essentially Eurocentric, since one was recognised as refugee only in relation to events that occurred in Europe on or before 1 January 1951. The geographic and temporal restrictions were removed in the 1967 Protocol Relating to the Status of Refugees, which went on to become the norm.
However, the unprecedented mass migrations in the last decade called for reforms in the global refugee regime. One of the outcomes of the calls was the New York Declaration for Refugees and Migrants in 2016, which set out the elements of the Comprehensive Refugee Response Framework and the path for its application in the form of Global Compact on Refugees adopted by the UN General Assembly in 2018, along with a parallel Global Compact on Migration. The Global Compact on Refugees was hailed as a ' minor miracle' by Volker Türk, Assistant High Commissioner for Protection UNHCR, which sums up the opinion many shared when the Global Compact was adopted.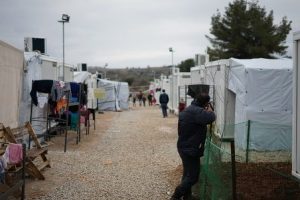 The key objectives of the global compact on refugees are "ease the pressure on host countries, enhance refugee self reliance, expand access to third country solutions and support conditions in countries of origin for return in safety and dignity". The Compact prescribes a series of guidelines, which on implementation shall prove to be revolutionary in improving the quality of life of refugees. Reaffirming the commitment to human rights, it suggests a new way of dealing with the refugee crisis through equitable sharing of responsibility to ensure a predictable and effective response. The highlights of the Compact include provisions of financial aid and trade deals for host countries, more channels to provide for resettlement of refugees in third countries like private and community sponsorship resettlement programmes, measures to improve responses at local level in host countries, where refugees first arrive and programmes to build self-reliance among the refugee population. With its focus on strengthening the existing national education and health infrastructure to accommodate the needs of host communities and refugees, the Compact is a solid step towards the attainment of Sustainable Development Goals 2030.
By the end of 2018, the CRRF was rolled out in 15 countries while measurable changes were made on ground improving the access of refugees to social security.
---
---
Funds have been mobilised with the World Bank providing USD 2 billion to low-income countries hosting large number of refugees, while first Global Refugee Forum was held on January 2020 which drew almost 3000 participants across globe who renewed their commitments to the agenda. Although the Global Compact on refugees is not legally binding and was criticised for defining the access of refugees to asylum in third country based on their economic productivity rather than due to the collective responsibility of countries, it can be prominent tool in bringing forth multilateral solutions to the problem of refugee crisis.
Path to Progress
The solution to the refugee crisis lies in acknowledging the gravity of the problem and addressing it without any reservations. Refugee crisis is not a problem of staggering numbers, but of ineffective policies and resources. Collective action, as proposed by the Global Compact on Refugees, is necessary in granting refugees the safety and hope for progress guaranteed to them through the Universal Declaration of Human Rights (UDHR). Wealthier nations must actively engage with refugee population and host countries instead of looking inwards and giving in to rising populism. Their potential to contribute to the economy must not be the only criteria for resettlement of refugees. It must exist alongside legal protection which should be guaranteed to all refugees despite their skills. Rescaling and building self-reliance among refugees must be pursued while unbiased solutions like resettlement quotas based on a country's GDP must be examined. Every state must fulfil their commitment to the human rights agenda while multilateral institutions like UNHCR must come up with and implement effective and binding solutions. As Warson Shire puts it, "No one leaves home unless home is the mouth of a shark." Refugees are a symbol of courage and perseverance and it's our responsibility to give them a better day to wake up to.
(Slider Image credit: Radek Homola/Unsplash)